Guerlain, two centuries of Fame, Success, and Innovation! It was the passion of one French chemist, Pierre-François-Pascal Guerlain, that lead to the creation of Guerlain in 1828. Almost two centuries ago, Pierre-François-Pascal Guerlain started the new era of an acclaimed and luxurious fashion brand that is today. At Guerlain, it's all about being classic, yet true to tradition – the spirit of staying and being a step ahead. No one knew that a fashion brand created almost two centuries ago will be one of the leading brands of today with one of the most popular and recognized perfumes of our time.  
Today, at Guerlain the spirit, the tradition, the value of the brand is the same as it was 190 years ago. This balance maintains the 'then, now and forever' creations, while at the same time imposing their own vision to create new and desired products as never before. It was a long way of creation and innovation in all brand's divisions starting with fragrances, make-up, skincare products that have grown to be very important parts of the company. Price doesn't matter when it comes to any Guerlain perfume, it is the scent.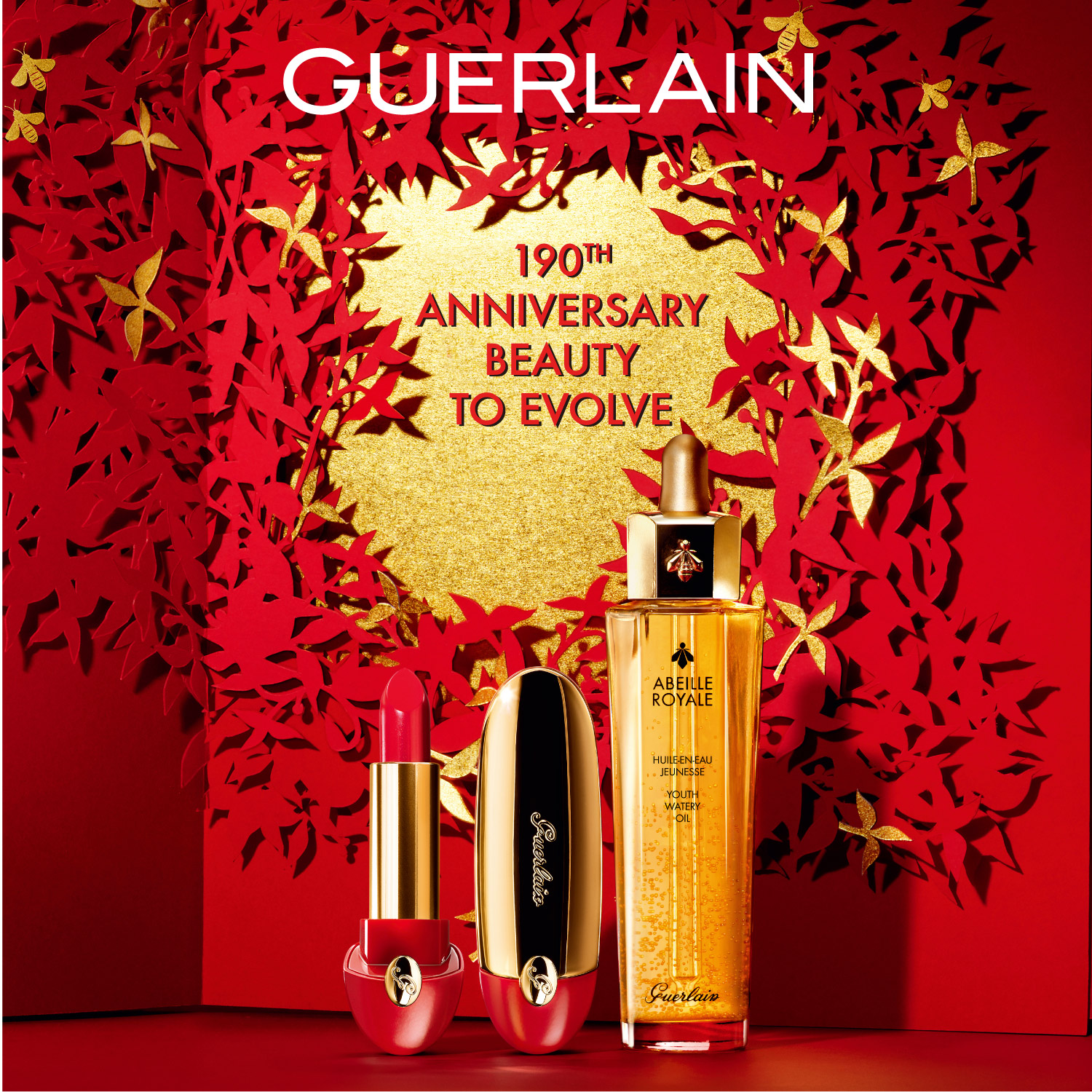 "Guerlain has been exploring, innovating and enhancing for 190 years. To celebrate almost two centuries of creating, Guerlain has chosen to tell its story and highlight its heritage through the iconic Bee Bottle." via
Guerlain Or Shalimar launched in 1925 is still brand's most recognizable and most appreciated perfume. It is just one of many fabulous products to come out from the house of Guerlain and is definitely women's all-time favorite. 'A strong symbol representing Guerlain, past, present and future, the perfect balance between tradition and modernity.'  
Guerlain launches iconic fragrances of the modern age for both men and women with distinctive aromas and irresistible sensuality. It is a brand with cult status and high beauty standards. Brand's CEO Laurent Boillot said that Guerlain is a story of "fragrance and beauty, legacy and creation, daring and exploration, heritage, and the future". 
There is no rule, only exceptions when it comes to original creations from Guerlain.