Perfumes
Yves Saint Laurent Black Opium Gold Attraction Edition
Yves Saint Laurent Black Opium Gold Attraction Edition
Hot
admin
Perfume Info
Availability
In Production
Yves Saint Laurent Black Opium Gold Attraction Edition
For the last two years, Yves Saint Laurent Black Opium Shock Floral is one of my favorite perfumes that I accidentally met. Since then I simply got mad and in-love with this nice floral scent. The odd thing is that I don't like the original - Yves Saint Laurent Black Opium, but the fresher and more floral editions that followed the original version are very okay and tempting. 
This year, and special for the winter holidays, the fashion house of YSL launches a new pair of limited edition perfumes Black Opium and Mon Paris Gold Attraction Editions. Both perfumes preserve the original shapes, yet decorated with golden sparkling stripes to add a touch of glamour and holiday mood.
Yves Saint Laurent Black Opium Gold Attraction Edition is described to be 'an addictive gourmand of black coffee, white florals, and vanilla.' The new edition is all about an energetic morning coffee next to aromatic flowers. I am eager to try this new edition!
"The highly addictive feminine fragrance from Yves Saint Laurent. Fascinating and seductively intoxicating, the opening notes of adrenaline-rich coffee and the sweet sensuality of vanilla recline into the softness of white flowers for a modern, young, and vibrant interpretation of addiction. An exciting twist on the original, the Black Opium Gold Attraction Edition features a matte black bottle with gold shimmer." via 
Yves Saint Laurent Black Opium Gold Attraction Edition is created by famous perfumers Nathalie Lorson, Olivier Cresp and Honorine Blanc. It opens to impress with a glamour spirit of fresh tangerine, pear notes along with floral accords of orange blossom and jasmine. The base seduces with a nice entrance of coffee aroma mixed with cedar, patchouli, and sweet vanilla.  
Yves Saint Laurent Black Opium Gold Attraction Edition is available in 50ml Eau de Parfum.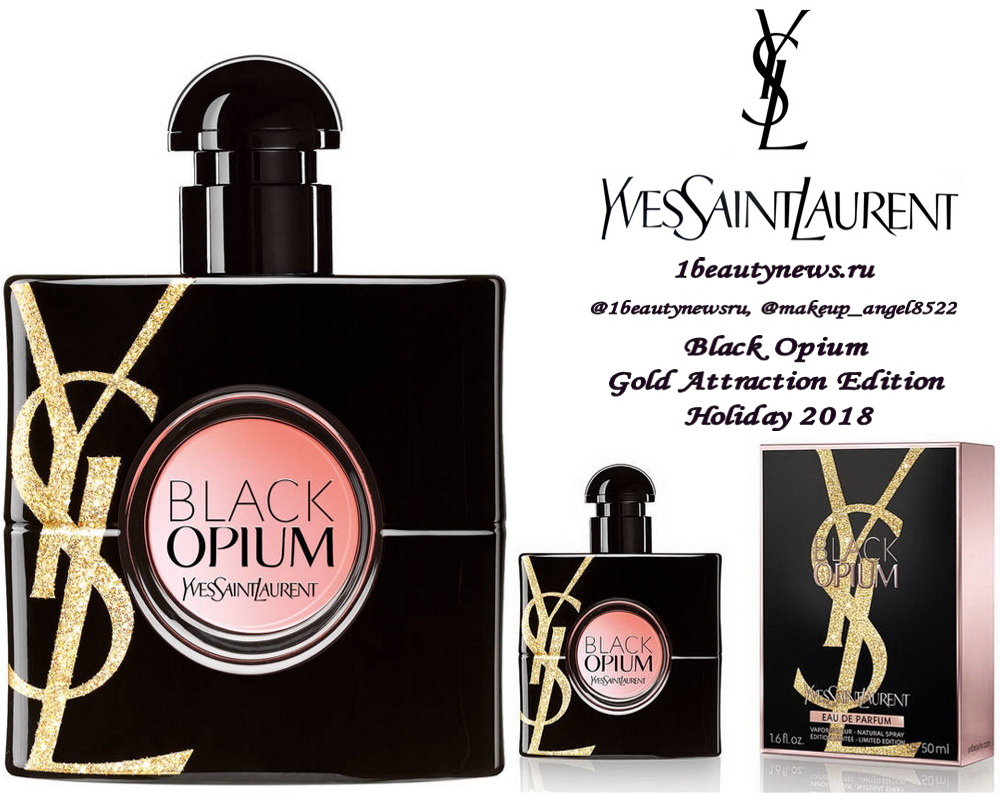 User reviews
There are no user reviews for this listing.