Flower by Kenzo Red Perfume
Hot
admin
Perfume Info
Availability
In Production
Flower by Kenzo Red
Flower by Kenzo was never among my favorite perfumes. I don't understand this perfume, nor its aroma. For me, Flower by Kenzo is a fragrance for my grandma - very strong, too aromatic, and too intense. The new edition promises a lighter version, yet strong and quite intense. Flower by Kenzo Red is a limited edition perfume being licensed by the LVMH. 
Flower by Kenzo Red is a flanker to the original perfume launched in 2000, and since then it has been updated with much more pure and aromatic notes. The red color always symbolizes romance, hot aroma, and pure love. The new perfume is like a sun kissing you on your forehead - it warms you and your feelings from the start of your day. It opens with fresh citrusy and mandarin notes along with floral accords of frangipani, roses, and jasmine calmed on a woody layer made of wood and white musk. Flower by Kenzo Red preserves the same curved shape as if inspiring a growing flower, sealed in a transparent red color bottle. 
Flower by Kenzo Red is available in 50ml Eau de Toilette.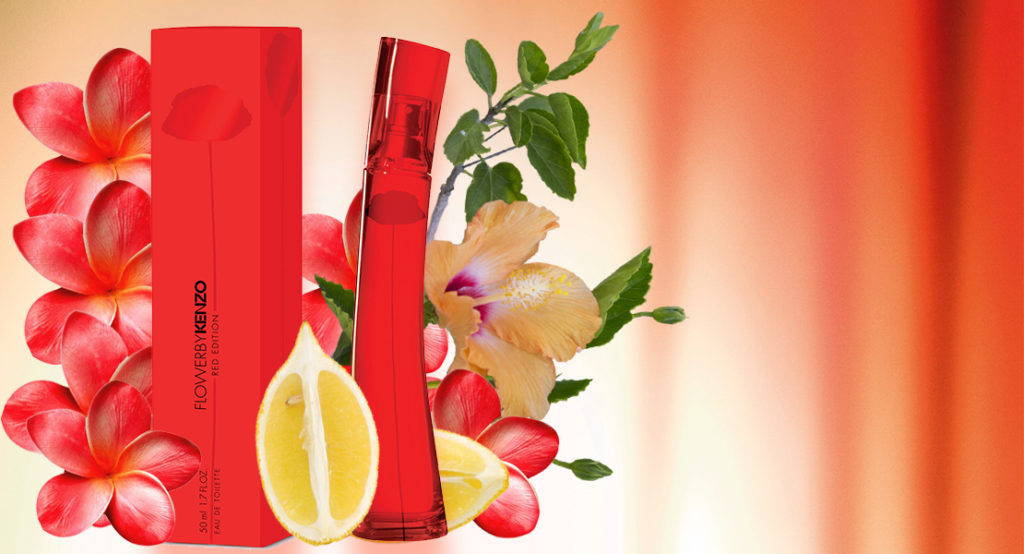 User reviews
There are no user reviews for this listing.