Perfumes
Azzaro Chrome Under The Pole Perfume
Azzaro Chrome Under The Pole Perfume
admin
Perfume Info
Availability
In Production
Azzaro Chrome Under The Pole
The fashion house of Azzaro is introducing a new freshly/aquatic and revitalizing new fragrance for men, Azzaro Chrome Under The Pole. It is a new limited edition perfume for men with a pleasantly fresh and easy aroma ideal for daily use. Men will find it an easy scent with a nice citrusy/woody opening lightly developing into a freshly/watery fragrance.  
"Driven by the same pioneering spirit and passion, Azzaro is one of the main partners of the Under The Pole expedition, dedicated to pushing the human limits of undersea exploration. Chrome's emblematic signature – a woody citrus accord, with a powerful freshness inspired by its aquatic essence – is reinterpreted in a new and original formula. Its alcohol content is replaced entirely by water. An invigorating sensation permeates your skin from the moment the fragrance is applied. This immediate freshness creates an instant chilling effect, as biting as the polar winds." via
Azzaro Chrome Under The Pole preserves the same bottle shape as the original Chrome fragrance, yet more modern and freshly rather the original fragrance. 
Azzaro Chrome Under The Pole is available in 100ml Eau de Toilette.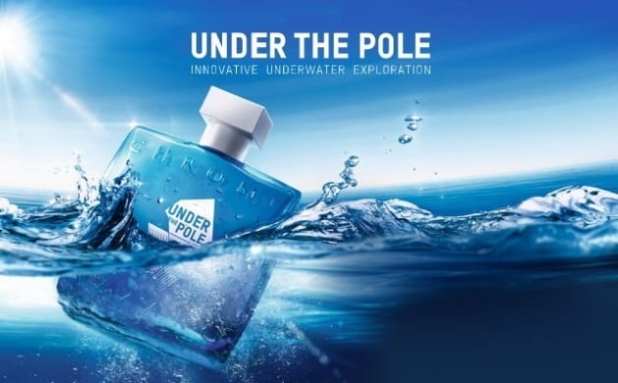 User reviews
There are no user reviews for this listing.