Next year, the house brand Chloe will delight women with a new mouthwatering perfume named Love Story Eau Sensuelle. As the name inspires this perfume will describe a story of love with its sensual notes that will calm down on the skin leaving behind a luxurious and warm aroma. Chloe Love Story Eau Sensuelle captivates with a nice love story full of romance and elegance. Love Story Eau Sensuelle will hit the shelves at the beginning of the new year and is the reinvention of the Love Story Eau de Parfum released in 2014.
"Chloé unveils a new sense of femininity and sensuality. This unique eau de parfum combines refinement and delight."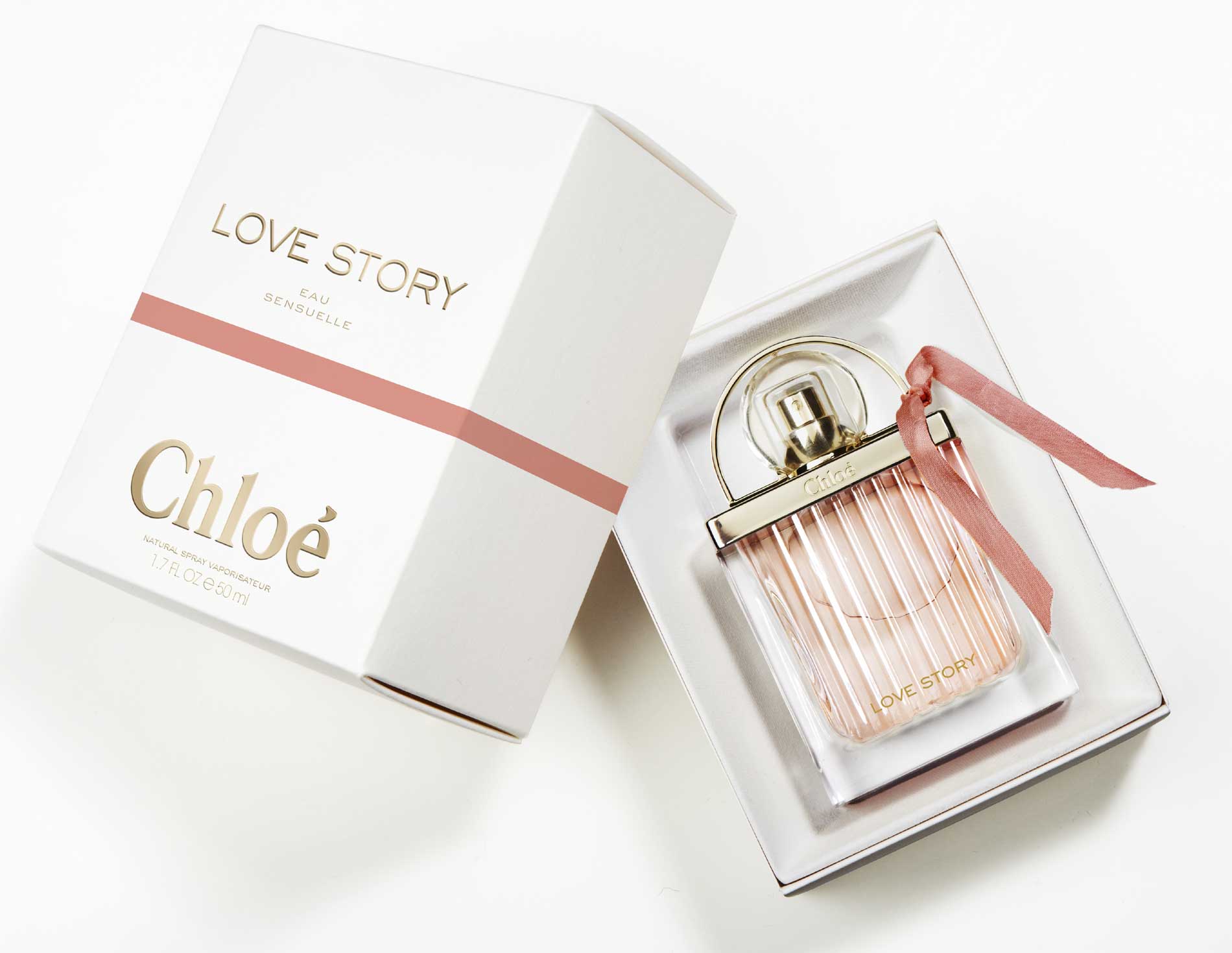 This time, the orange blossom ingredient in the perfume is characterized as sweeter and more dominant – exploring the beauty and an intriguing world of femininity. Orange blossom comes along with sweet vanilla notes, heliotrope layered down with velvet sandalwood making it blowing romance, seductiveness, and fascination.
Chloe Love Story Eau Sensuelle preserves the same crystal coral-color bottle adorned with a pink ribbon. Love Story Eau Sensuelle is advertised by the beautiful French actress Clémence Poésy.
It will be available in 30, 50 and 100ml Eau de Parfum.
Inspired from: http://www.chloe-lovestoryeausensuelle.com