Perfumes
Yves Saint Laurent Black Opium Sound Illusion Perfume
Yves Saint Laurent Black Opium Sound Illusion Perfume
Hot
admin
Perfume Info
Availability
In Production
Yves Saint Laurent Black Opium Sound Illusion 
If you ask me what perfume are you wearing at the moment, I say YSL Black Opium Floral Shock! I am simply mad about this fragrance, even though I am not a fan of intense floral-aromas, this YSL perfume is simply irresistible and gorgeous. The original Black Opium is way too intense and overwhelming for my nose, yet when I decided to try other YSL editions I found them more light, more floral and easier. So, I find one of my today's favorite perfumes that I daily wear.   
This summer, Yves Saint Laurent is going to impress and delight its wearers, as well as me, with one new modern perfume named Black Opium Sound Illusion. The new perfume inspires a new glam/rock feeling full of mystery and energy. 'As the sun goes down and the music turns up, scent your way into summer with Black Opium Sound Illusion.' via
Yves Saint Laurent Black Opium Sound Illusion opens with an addictive of gourmand floral accords quickly attracting nicely introducing black coffee beans for a shot of adrenaline, instant seduction calming with woody notes to create a base of lingering sensuality and sweetness due to vanilla and almonds. This aroma cannot stop loving it due to different mixed aromas in one flacon. This oriental/floral perfume has a festival look - as if inspiring a glam night in New York, shinning from the center, as if lit from within. via
  Yves Saint Laurent Black Opium Sound Illusion is available in 50ml Eau de Parfum.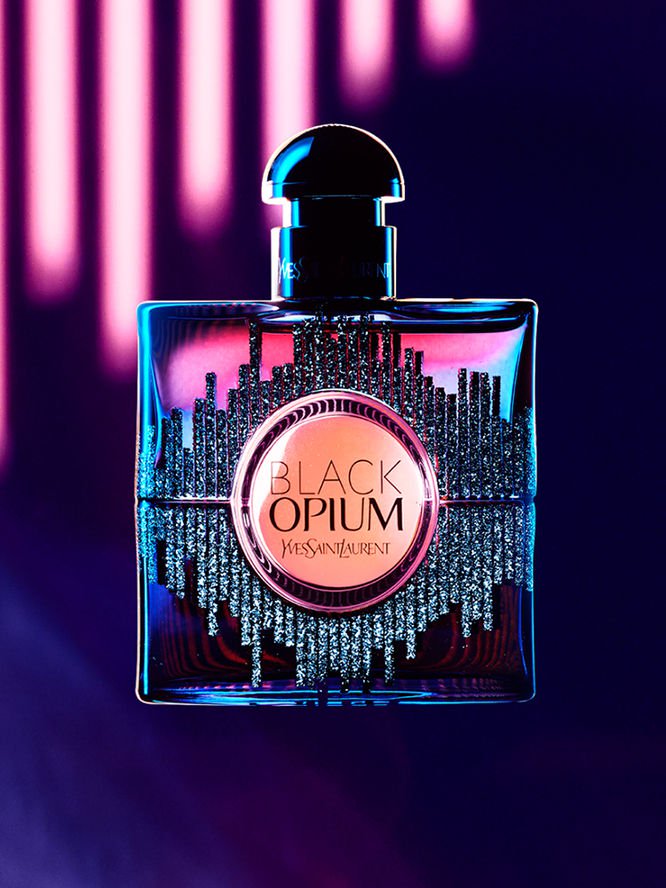 User reviews
There are no user reviews for this listing.