Perfumes
Victoria's Secret Love Star Perfume
Victoria's Secret Love Star Perfume
Hot
admin
Perfume Info
Availability
In Production
Victoria's Secret Love Star
Shine bright like a diamond, shine bright like a Star!
Victoria's Secret is again celebrating love with the launch of a new Collection simply named Victoria's Secret Love Star. Following last year's edition Victoria's Secret Love perfume, this year it comes in a more eponymous composition and decoration. Angels from Victoria's Secret are shining in the campaign ad advertising the new gorgeous and glamour perfume for women. It has a very beautiful nice pinky color bottle sealed in a cylindrical shinning like a star package.   
"Shine all season long in Love Star, a limited-edition sister to our original Love fragrance. The after after party. Bad behavior and good champagne. Temptation in the air. Dancing all night long. That's the backdrop for Love Star. The fragrance opens with a shiny hit of Rosegold Apple. A flash of spicy-floral White Lily. Night Air, icy and bright against decadent dark Rum. Love Star is a fruity, floral sparklebomb." via
Victoria's Secret Love Star is a fruity floral perfume made of simple ingredients, yet so prominent and amazing. It blends rosegold apples, night air, and white lily. Even though, Victoria's Secret is not selling expensive perfumes, yet can make glamour and unique memories. Her perfumes are simple, yet feminine and very sensual. Love Star perfume comes with beautiful matching products - all of them are limited edition, and special winter holiday editions.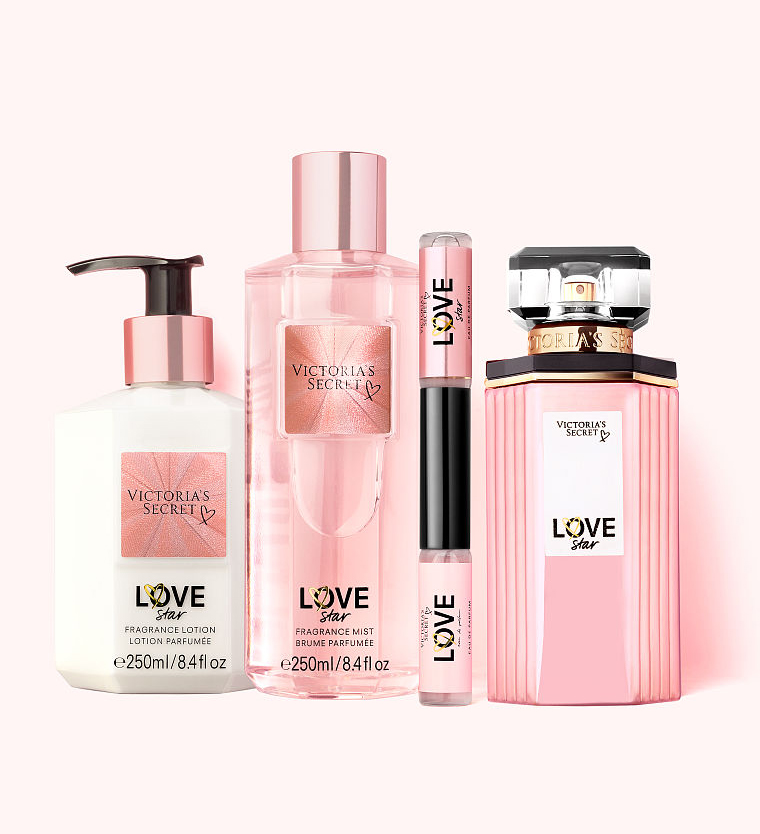 User reviews
There are no user reviews for this listing.