Perfumes
Victoria`s Secret Bombshell Shanghai 2017
Victoria`s Secret Bombshell Shanghai 2017
Hot
admin
Perfume Info
Availability
In Production
Victoria`s Secret launches a new edition Bombshell perfume for women, Bombshell Shanghai 2017. Victoria`s Secret will present its new amazing and stunning Fashion Show in Shanghai. The new perfume collection got the inspiration from Shanghai culture and promises to be as always sexy, flirty, delicious and exciting. For the first time, Victoria`s Secret collaborates with famous Balmain Creative Director Olivier Rousteing on the new Collection as well as new perfume.
Victoria`s Secret Bombshell Shanghai 2017 is a limited edition perfume that preserves the same bottle design and pink color as the previous editions, yet adorned with black glowing wings - inspiring that behind every bad bitch is a sweet girl.
"Your favorite Bombshell fragrance in a collectible runway-ready bottle. Our signature, award-winning Bombshell scent is a timeless mix of fresh-cut, exotic flowers and afternoon sun." - states the house of Victoria`s Secret.
Bombshell Shanghai 2017 is an invitation to a sweet and delicious fruity/floral world that is made of purple passionfruit, aromatic and beautiful Shangri-la peony and vanilla orchid notes.
Victoria`s Secret Bombshell Shanghai 2017 is available in 50ml Eau de Parfum accompanied by body care products.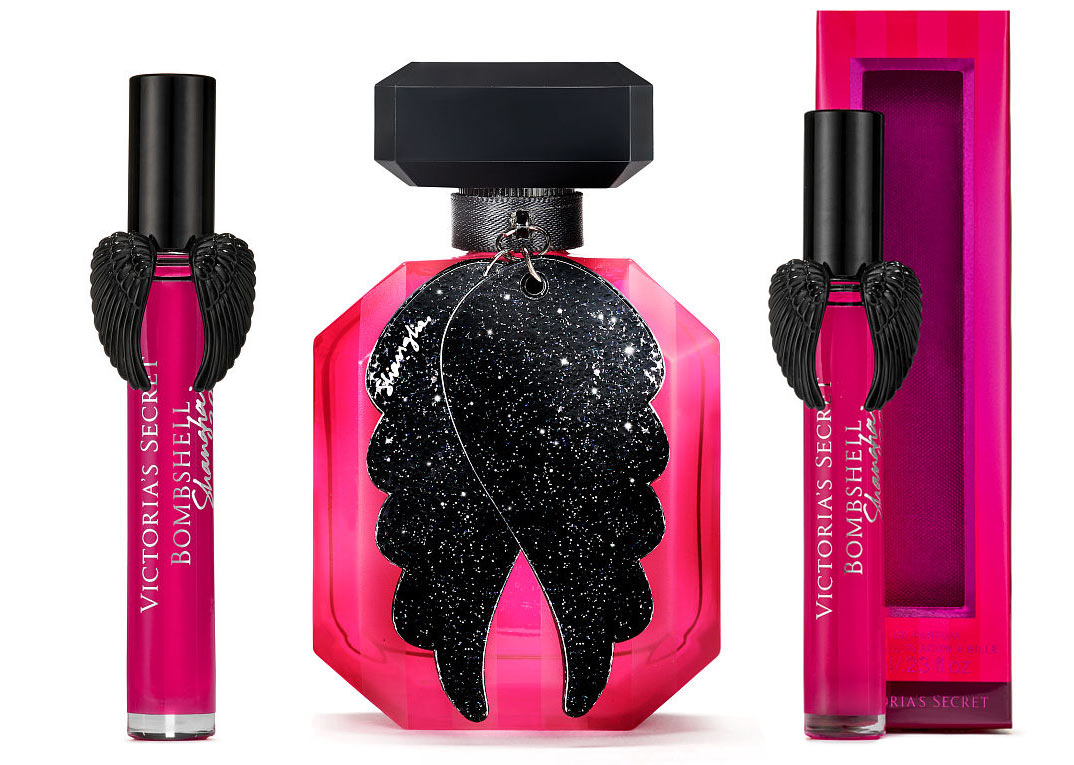 User reviews
There are no user reviews for this listing.