Perfumes
Van Cleef & Arpels Rose Rouge Perfume
Van Cleef & Arpels Rose Rouge Perfume
admin
Perfume Info
Availability
In Production
Van Cleef & Arpels Rose Rouge
Van Cleef & Arpels Rose Rouge is a new luxurious perfume for both men and women part of the brand's famous Collection Extraordinaire.
"For its Collection Extraordinaire, the Maison Van Cleef & Arpels has drawn its focus to an exceptional flower, the Rose...
The bloom that is also known as the "Queen of Flowers" has been the center of attention for centuries, and an endless source of inspiration for poets and writers, painters and perfumers.
The Maison approached its new creation just like those botanists, crafting a Rose from scratch: the Van Cleef & Arpels Rose…" via
Van Cleef & Arpels Rose Rouge opens to impress with an aromatic bouquet of scented notes that brings up a natural/perfumed sensation on the skin. It is more of an oriental/woody perfume composed by the famous perfumer Julien Rasquinet. It has a nicely balanced opening made of fruity notes along with oriental black currant and pink pepper nicely mixed with floral/woody ingredients of Turkish rose, musk, cocoa and patchouli note. Van Cleef & Arpels Rose Rouge is synonymous with luxury, high-quality, and eponymous wearers. 
Van Cleef & Arpels Collection Extraordinaire Rose Rouge Eau de Parfum is available in 75ml.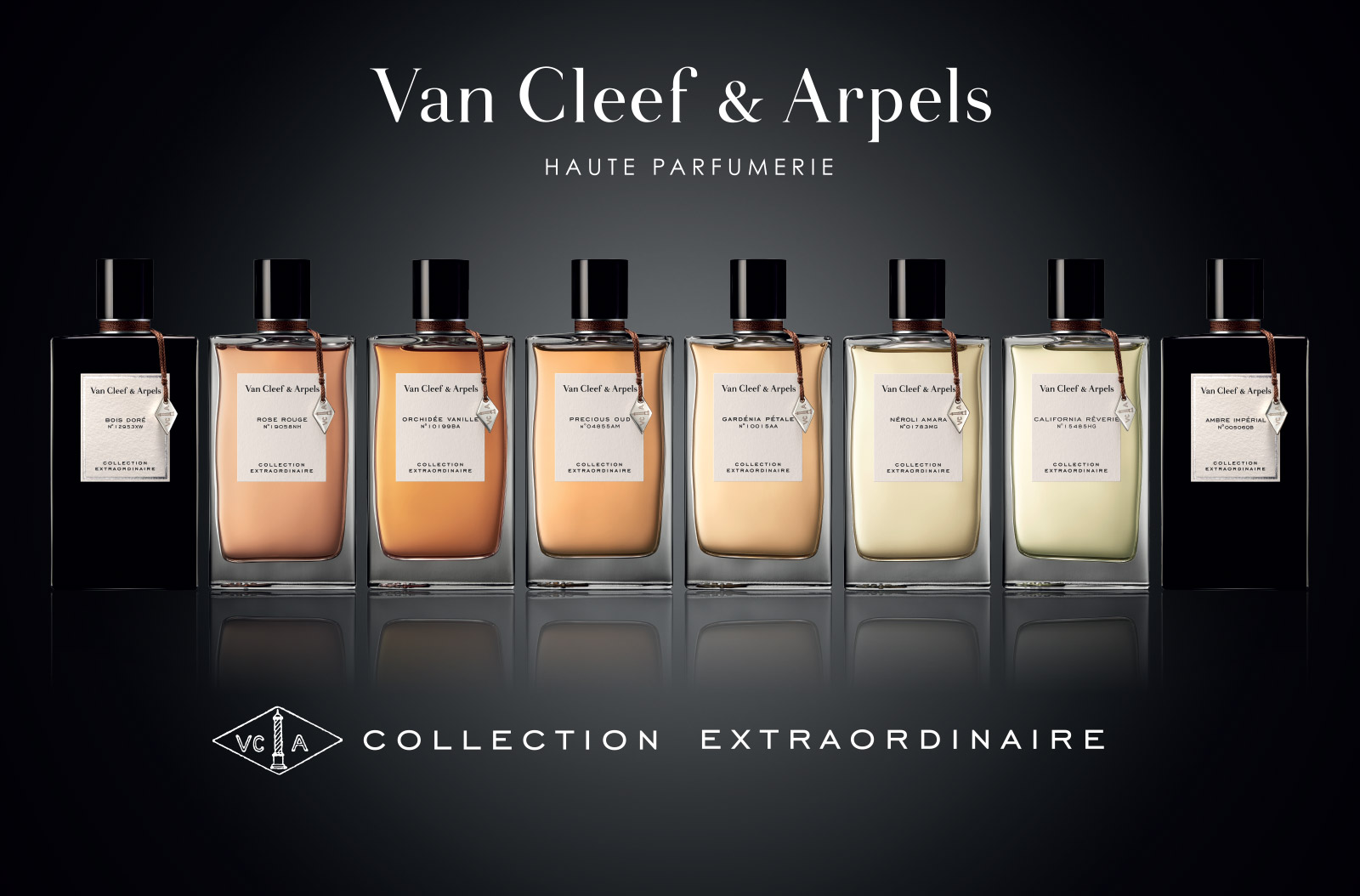 User reviews
There are no user reviews for this listing.