Perfumes
Valentino Noir Absolu Oud Essence
Valentino Noir Absolu Oud Essence
Hot
admin
Perfume Info
Availability
In Production
Valentino Noir Absolu Oud Essence 
The fashion house of Valentino launches a new pair of flamboyant fragrances Valentino Noir Absolu Oud Essence and masculine version Valentino Noir Absolu Musc Essence. This new fragrances coming in dark black bottles inspire an elegant, classic, and intense aromas with hints of spicy ingredients.
Black is always a classic! If you want to look perfect, then the black dress is the best option for a party - it's always chic! This time, Valentino impresses its wearers with a more powdery and soft aroma, well not so different than its older editions, yet more modern and fresh. 
"Inspired by an intimate and experimental attitude towards scents, Valentino interprets the art of fragrance layering for today. Valentino Noir Absolu Oud Essence can be worn alone but has been specially composed to explore layering combinations in the wider world of Valentino fragrances. Valentino Noir Absolu Essences are an opulent oriental vision in ebony studded glass bottles. When layered with fresh fragrances, Valentino Noir Absolu Oud Essence brings powdery and sophisticated notes into focus. Revealing a powerful imprint of sandalwood and cedar, with softly spiced and floral notes of saffron and myrtle, it intensifies the notes of the fragrances with which it is layered." via
Valentino Noir Absolu Oud Essence nicely mixes woody notes with oriental one thus making it a daring, classic and elegant fragrance, especially for occasions. 
Valentino Noir Absolu Oud Essence is available in 100ml Eau de Parfum.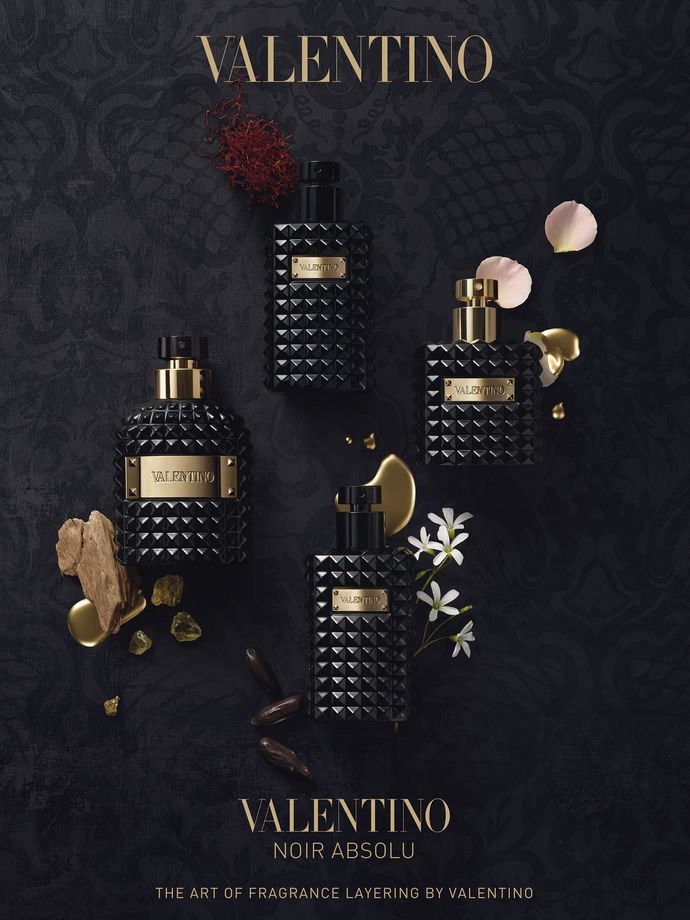 User reviews
There are no user reviews for this listing.