The famous house of Tom Ford is always delighting its wearers with high-class perfumes, as well as elegant and long-lasting aromas. In 2015, Tom Ford Noir Extreme showed up as an intense, strong, powerful, and classical fragrance for men. This perfume is flanker to Tom Ford Noir launched in 2012, yet the new edition is more woody oriental, more tantalizing and modern enough to please any capricious man.
"Tom Ford Noir Extreme reveals a new dimension of the Noir man. An amber drenched, woody oriental fragrance with a tantalizing and delectable heart, Noir Extreme captures the aspect of the man that relishes in immoderation and dares to be extraordinary. "
Tom Ford Noir Extreme opens with a fresh bouquet of citrus notes mixed with spices to reveal a perfect balance between hot and calmed man. It starts to impress with mandarin, neroli along with saffron, and nutmeg notes, sweetened with famous Indian dessert named kulfi. The flowery notes of roses, jasmine, orange blossom combined with woody notes of amber, sandalwood and musk ideally calms on the skin leaving behind a manly-man scent.
This perfume Tom Ford Noir Extreme was created to reveal a new dimension of the Noir Man.
Tom Ford Noir Extreme is available in 50 and 100ml Eau de Parfum.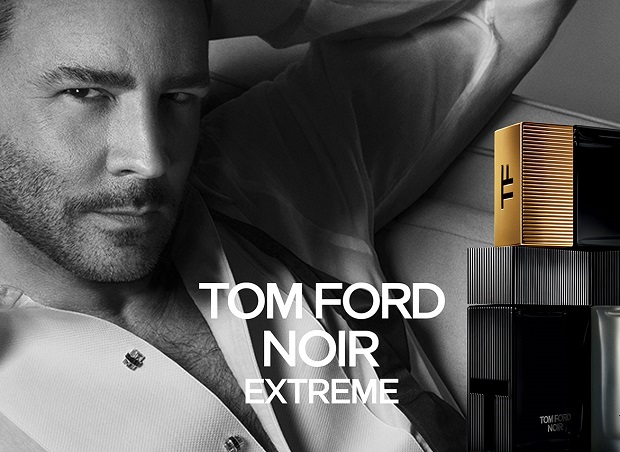 via: www.tomford.com