Perfumes
Salvatore Ferragamo Signorina In Fior
Salvatore Ferragamo Signorina In Fior
Hot
admin
Perfume Info
Availability
In Production
Starting with the new year, a new luminous, fresh and flowery perfume for women will hit the shelves, Signorina In Fiore by Salvatore Ferragamo. This perfume will delight with its airy notes and an enwrapping tenderness that will quickly capture any wearer's attention.
Salvatore Ferragamo Signorina In Fiore has a floral character, yet fresh enough to be worn during the day. It is described as romantic and elegant, yet joyful enough to satisfy a woman at any age.
"When the beaming spring shows up, each Signorina welcomes the blooming season revealing her romantic side, like a gracious flower discloses its petals at the first rays of light. Because, when in love, every girl blossoms like a flower." - Ferragamo Parfums
Salvatore Ferragamo Signorina In Fiore opens to impress with fruity notes of nashi pear sorbet and zesty pomegranate along with flowery accords of cherry blossom and pungent jasmine. The base notes calm down with soft and nice white musk and sandalwood. This fragrance can perfectly create a love story composed of resonating notes.
Salvatore Ferragamo Signorina In Fior will be available in 30, 50 and 100ml Eau de Toilette.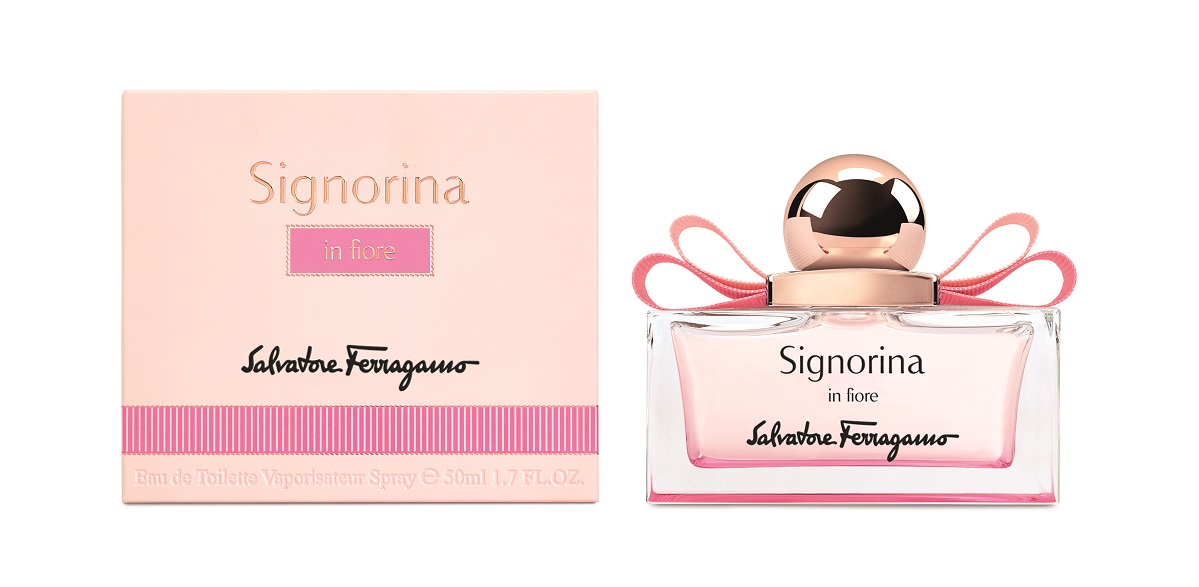 Inspired from: official website
User reviews
There are no user reviews for this listing.