Prada Luna Rossa Black Perfume
admin
Who wears Prada? Who smells like Prada?
The 7th Prada Luna Rossa perfume shows up. This year, the famous fashion house of Prada launches a new Luna Rossa fragrance for men that have the same surprisingly/fresh marine aroma like other editions, yet the new Black version is more intense and more long-lasting. Luna Rossa Black has a nice pleasant fresh aroma with fresh mint hints that makes this perfume an ideal accessory for the whole day. Men wearing this perfume will always have the maximum attention due to its exceptional and luxurious sporty air. Prada Luna Rossa Black, like other previous editions, is created by the perfumer Daniela Andrier.  
"Prada Black starts with vivacious notes of bergamot and Angelica, arriving at the sweetness of amber wood passing through the intensity of coumarin and patchouli. Even the completely opaque bottle, where the iconic red line was replaced for the very first time by a black one, denotes the strength and intensity of this new Eau de Parfum." via 
Prada Black - if compared to other Luna Rossa editions - is a new gourmand/powerful perfume more than a fresh sporty fragrance, it is a warm, sensual masculine fragrance with the strong and powerful signature of 'Prada.' 
Prada Luna Rossa Black is available in 50 and 100ml Eau de Parfum.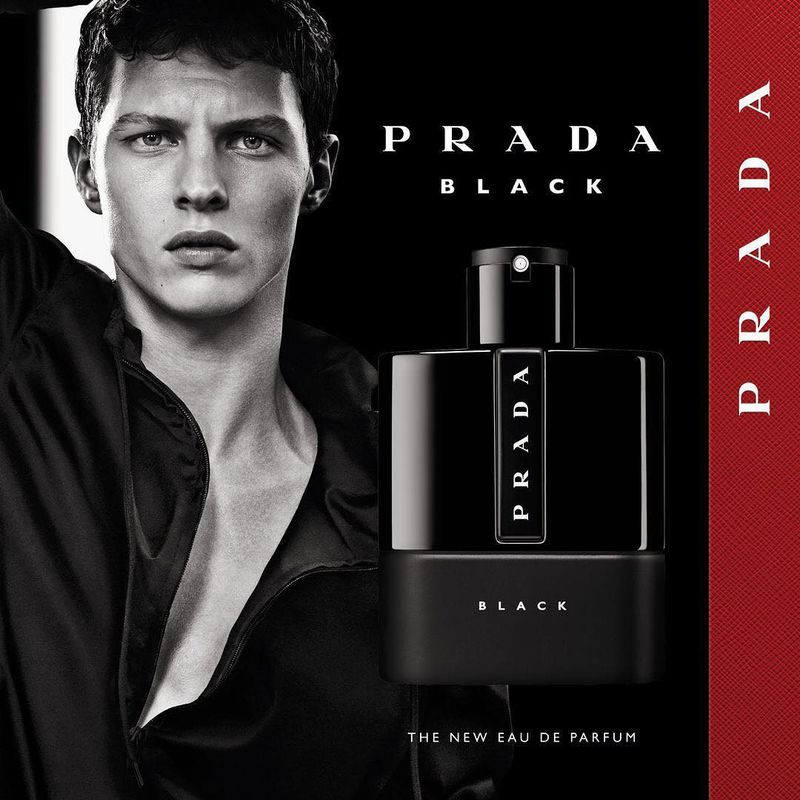 User reviews
There are no user reviews for this listing.