Porsche Design 180 Perfume
admin
Perfume Info
Availability
In Production
All of us know how does a Porsche car looks like, but still many of us don't know how does a Porsche perfume smell like. It is always impressive to owe a perfume from your brand's favorite car. This autumn, Porsche Design 180 perfume shows up as a new luxurious accessory in the hands of manly-men. It is an elegant perfume with fresh hints to make it a worth fragrance for daily use, not just an occasional accessory. 
"PORSCHE DESIGN 180 is an elegant yet masculine creation around unique and refined ingredients. Invigorating freshness (of Lemon oil) meets incisive spiciness (of Cardamom) for an explosive duo. Aromatic and spicy facets (of Clary Sage oil and Black Pepper oil) reveal a daring masculinity magnified by an energizing Iced Coffee cocktail. A refined and noble woodiness (expressed by a Cedarwood and Vetiver) contrasts with a rich Vanilla Bean scent for a memorable and addictive trail. With a 180 degree turn, this distinctive bottle can be opened and closed refined. Technical twist, pure elegance and strong masculinity result in PORSCHE DESIGN 180." via
First Porsche perfume, The Essence, was introduced in 2008 with a successful feedback and then followed by other praised editions. Since then, the eponymous house of Porsche launches modern, unique, and beautiful fragrances just like the exclusive and luxury cars they sell. The new masculine fragrance is a fresh/oriental perfume with nice ingredients as iced coffee, woods, sweet vanilla, and balanced fresh/citrusy accords. 
Porsche Design 180 is available in 50 and 100ml Eau de Toilette.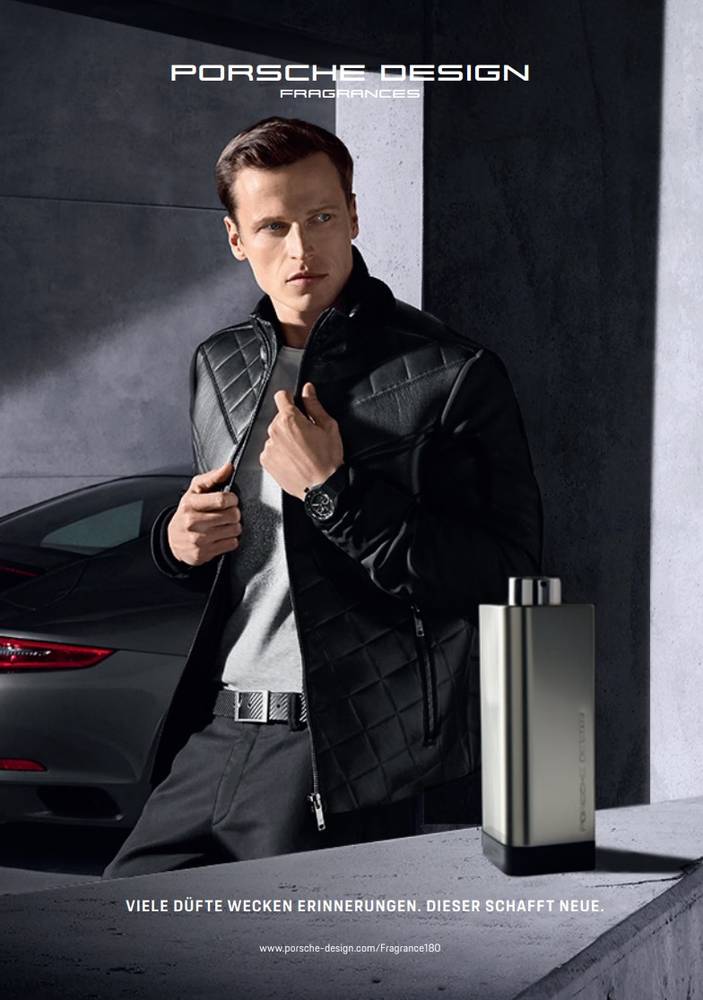 User reviews
There are no user reviews for this listing.