Perfumes
Philosophy Pure Grace Nude Rose
Philosophy Pure Grace Nude Rose
Hot
admin
Perfume Info
Availability
In Production
Philosophy is a famous American skin care brand that creates personal care products from a skin care point of view. It also crafts fresh, pure and natural perfumes.
This year, Philosophy Pure Grace Nude Rose appears as a new perfume for women inspired by beautiful and aromatic roses. Pure Grace Nude Rose is the new flanker to Pure Grace perfume. The new perfume inspires an airy, fresh and clean aroma due to nude color rose petals accentuating a softly delicate and feminine scent.  
Philosophy Pure Grace Nude Rose opens with fresh green notes and dew drop notes along with floral accords of roses, neroli, and orange blossom. The base is made of cedar and musky notes. Simply, yet elegant and romantic with a delicious blend of floral and woody notes.
Philosophy Pure Grace Nude Rose is available in 60ml Eau de Toilette.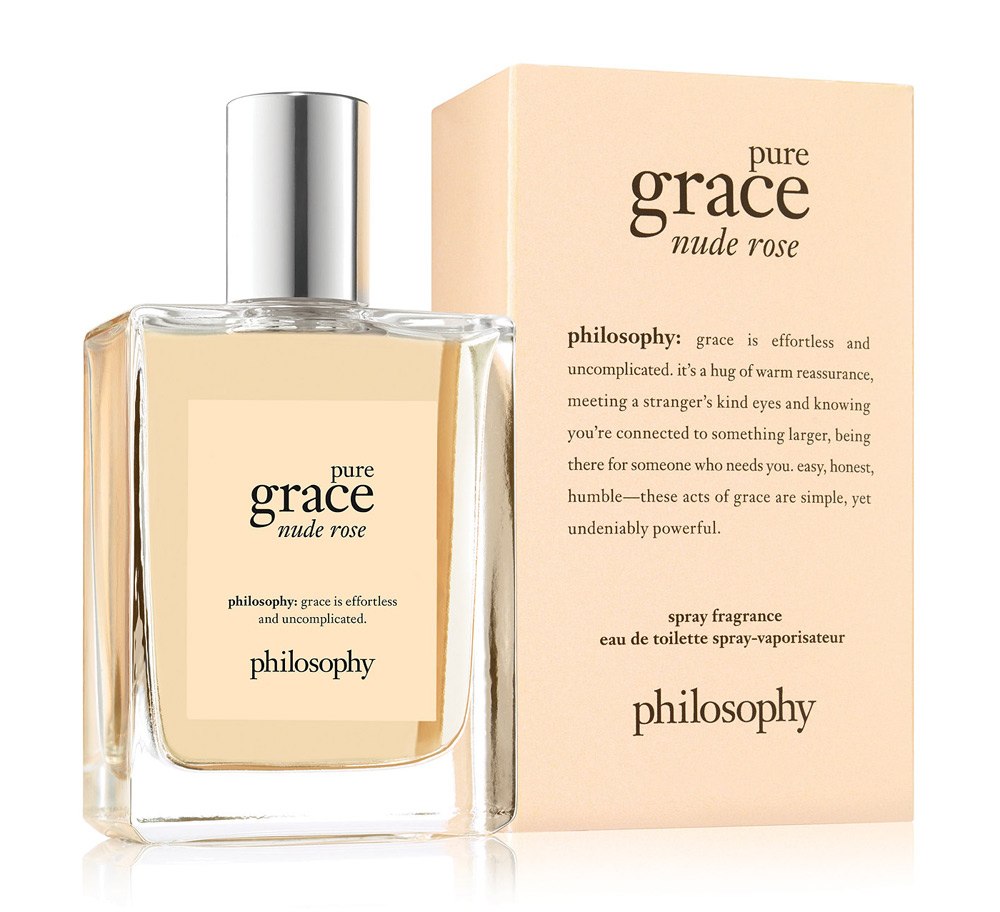 User reviews
There are no user reviews for this listing.