Paris Hilton Gold Rush Man
Hot
admin
Perfume Info
Availability
In Production
Famous socialite Paris Hilton presents Gold Rush Man perfume - the counterpart to last year's Gold Rush. It is described as a fresh, yet aromatic spicy perfume with a nicely seductive and calming aroma due to the sweet vanilla notes.
Paris Hilton Gold Rush Man opens with fresh citrusy notes of bergamot, orange, and spicy cardamom along with flowery notes of lavender, sage, and geranium. The base calms with a woody trail made of tonka bean, amber, and sweet vanilla accords. It is an elegant perfume ideally balancing with the woman edition, to make a closer, lovely and romantic connection.
"Gold Rush Man Paris Hilton is inspired by the charming and debonair man who epitomizes the old Hollywood glamour couple. The fragrance evokes a masculine sophistication in any man who wears it, instantly transporting him to a place of chivalry and refined style."
Paris Hilton Gold Rush Man is available in 100ml Eau de Toilette.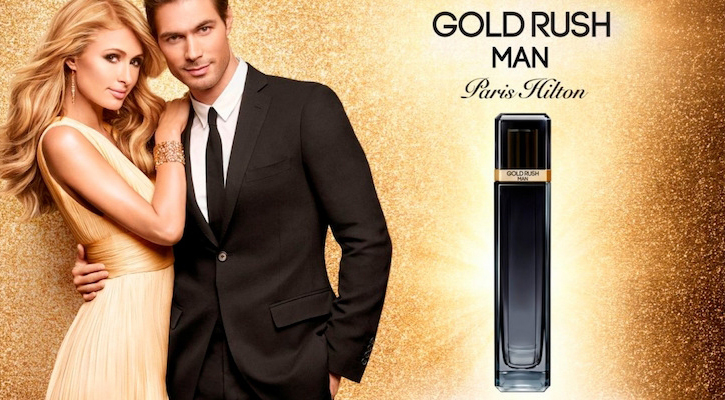 User reviews
There are no user reviews for this listing.