Parfums de Nicolai Cap Neroli
admin
Perfume Info
Availability
In Production
Parfums de Nicolai Cap Neroli
Neroli perfumes are among my favorites due to its sweet but not overwhelming aroma, as well as greenly and spicy at the same time. When a perfume relates to a certain note - this means an expensive aroma with natural and rare ingredients. Parfums de Nicolai introduces the new Cap Neroli perfume composed by perfumer and brand-owner Patricia de Nicolai. Cap Neroli shows up as a powerful, strong, and radiant perfume and at the same time with a magnificent beauty to elude.
"This Eau de Toilette is a three-act play performed in a natural setting, like an open-air theatre perched on a hill plunging into the Mediterranean. The overture is a ballet of citrus enhanced with rosemary and mint, while a prelude of bitter-orange petitgrain essence heralds the arrival on stage of the majestic Neroli flower. Small in stature but powerful in scent, this radiant bloom is escorted by a bouquet of jasmine, ylang-ylang, and Eau de Brouts which comes together in a delicate-paced choreography. Oakmoss, plus a hint of musk and amber, provide a finale like a bottle cast into the sea with an intoxicating message inside," from the official pnicolai.com website.
Parfums de Nicolai Cap Neroli is available in 30, 100 and 250ml Eau de Toilette.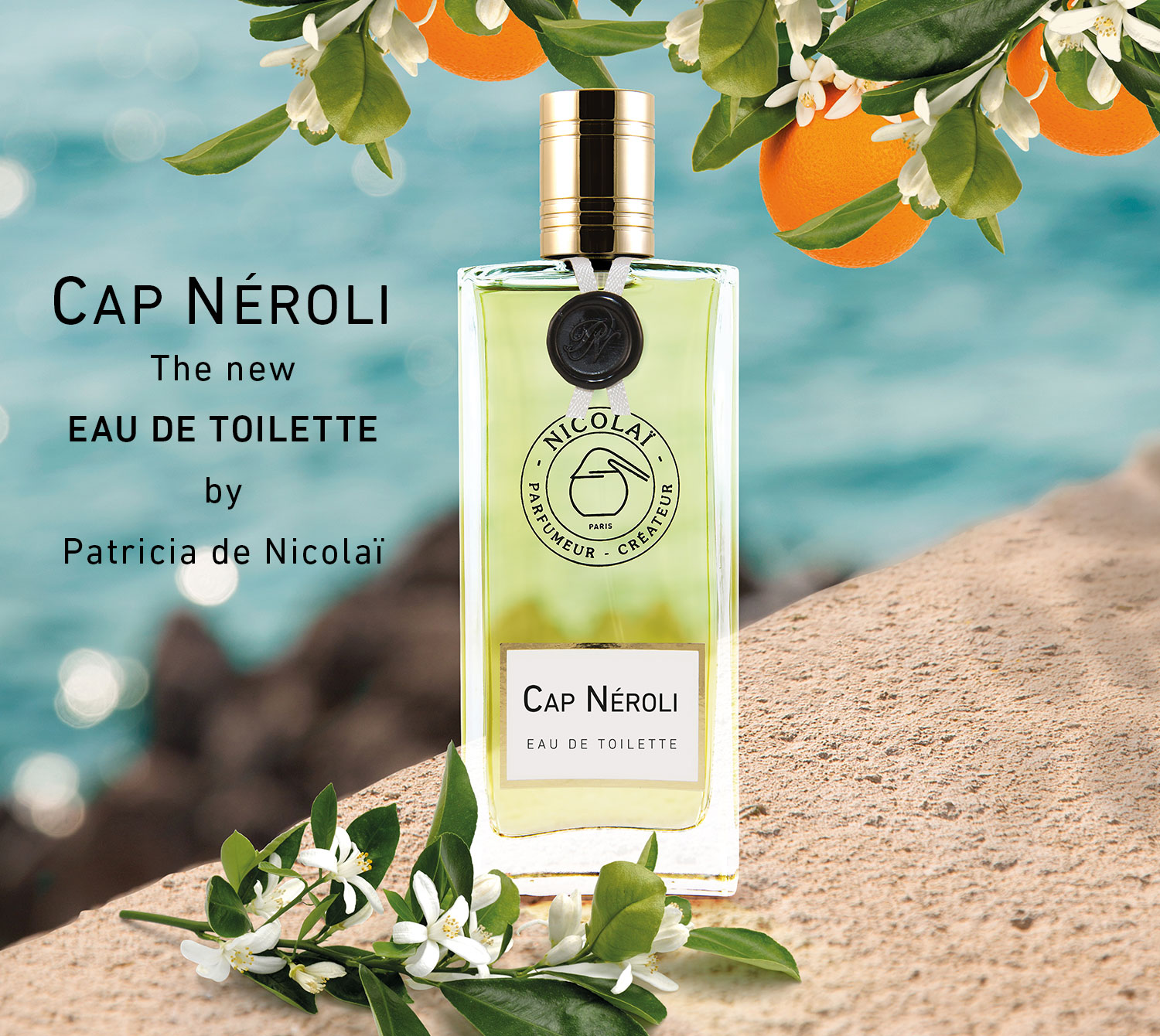 User reviews
There are no user reviews for this listing.