Perfumes
Paco Rabanne Invictus Aqua 2018 Perfume
Paco Rabanne Invictus Aqua 2018 Perfume
admin
Perfume Info
Availability
In Production
Sometimes things don't change much, the appearance is only updated and modified. Such is the idea with the new Paco Rabanne fragrance for men. Launched in 2016 Paco Rabanne Invictus Aqua as a woodier, strong sea fragrance for men, yet with sweetened hints, is now updated in a more fresher, easier, and more marine fragrance Paco Rabanne Invictus Aqua 2018. The new perfume is all about a masculine marine/aquatic fragrance with a refreshing aroma to feel revitalized on hot days. 
   "An epic hero facing the waves. INVICTUS AQUA, a dive into the abyss, freshness at its peak. The tenacity of aquatic underwater woods." via
Paco Rabanne Invictus Aqua maintains almost the same composition as the original perfume, yet updated only with few notes like bay leaf and intenser marine accords. It also blends pink pepper, amber wood, rosewood, ambergris, and grapefruit. The new perfume promises a much lingering aroma, deeper feelings of marine accords and nicely balanced freshness with salty hints. Even though many Invictus Aqua lovers will find it much resembling the original 2016 version, it is still up to you to give it a try and write a review about the new feelings.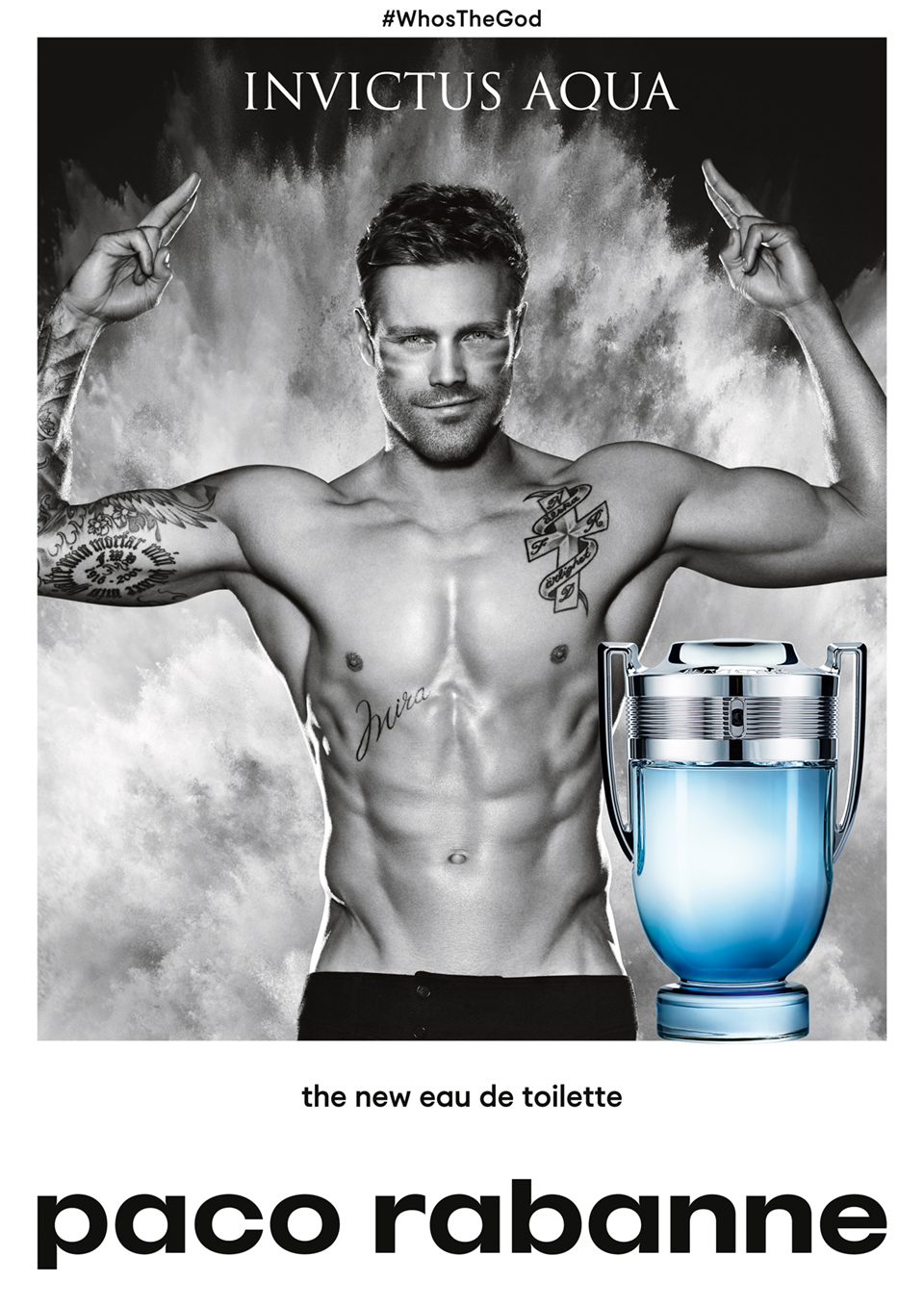 User reviews
There are no user reviews for this listing.