Perfumes
Nicki Minaj launches Queen Perfume
Nicki Minaj launches Queen Perfume
Hot
admin
Perfume Info
Availability
In Production
Famous hip-hop singer Nicki Minaj launches a limited edition perfume named by Minaj's album with the same name, Queen. Nicki Minaj in collaboration with Luxe Brands created the Queen perfume that simply exudes luxury, a precious scent, an attitude as well as a long-lasting intense aroma. Nicki Minaj Queen is a fragrance that wants to push out the 'Queen' manners and grace from every woman.
"I'm so excited to be launching a new fragrance for my fans. It's a special scent fit for a Queen, and for all the Queens in their lives." Nicki Minaj said in a statement. 
Nicki Minaj Queen perfume is sealed in a gold finish iconic bottle representing Minaj's head and torso, adorned with a gem-encrusted exclusive headpiece that can be detached and worn as a bracelet. A perfect accessory from the beloved singer. This perfume is thrilling and tempting with sweet nashi pear along with fresh bergamot seasoned with sweet praline and smooth with woody notes of Tonka bean and musk.  
Nicki Minaj Queen is available in 100ml Eau de Parfum for $75.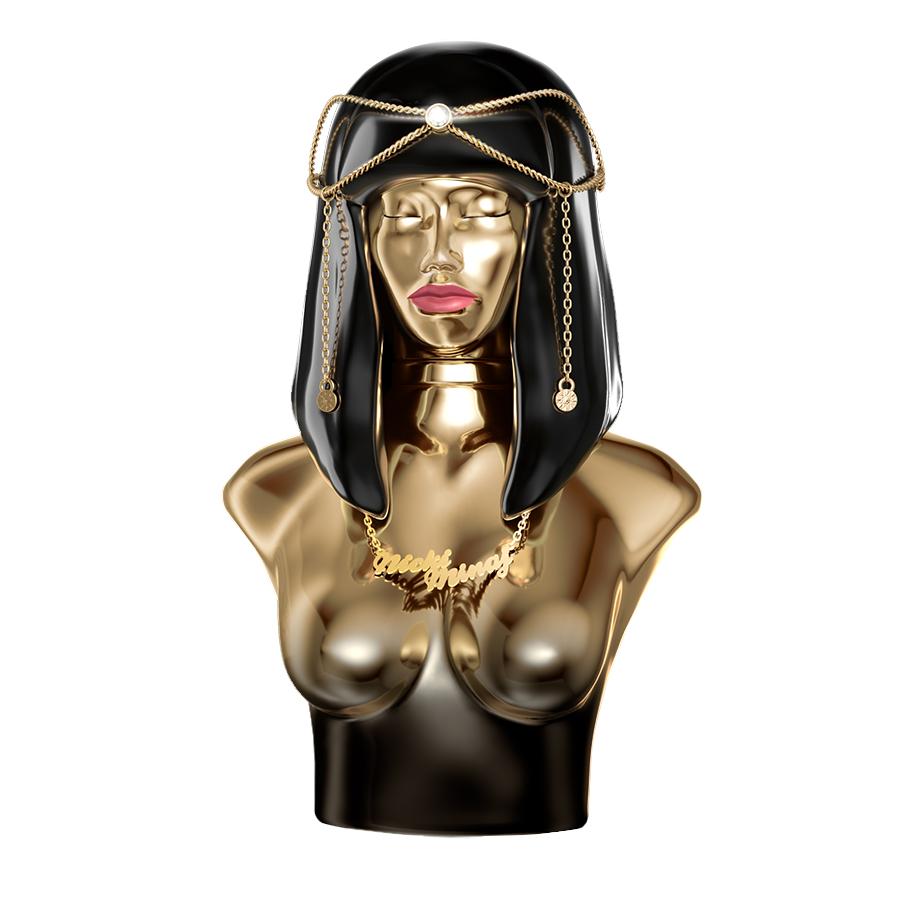 User reviews
There are no user reviews for this listing.