Perfumes
Narciso Rodriguez Narciso Rouge Perfume
Narciso Rodriguez Narciso Rouge Perfume
Hot
admin
Perfume Info
Availability
In Production
Narciso Rodriguez Narciso Eau de Parfum Rouge
Red is always inspiring romance, seduction, and passion - it is not a simple coincidence that fashion designer Narciso Rodriguez has chosen this provocative and eye-catching color to its new perfume for women. Narciso eau de parfum Rouge is all about a new sexy feminine scent and a tribute to the red color.
"With this new chapter, I wanted to elevate the seductive nature of the original NARCISO. The Eau de Parfum Rouge is not only sexy; it arouses passion…The new fragrance has a heightened sensuality. There's a deliberate new spirit that's bold and intoxicating." Narciso Rodriguez
Narciso Rodriguez is always trying to impress and intrigue its wearers with seductive aromas and prominent colors, thus making this moment the key point to his requirements.
"I love color that's very pure; it elicits profound emotions and it's very visceral. The red I've chosen for Narciso Eau de Parfum embodies passion and mystery." Narciso Rodriguez
Narciso Eau de Parfum Rouge is a gorgeous, fabulous and seductive perfume with the essence of femininity made of floral notes of iris and roses along with woody accents of musk, cedar, vetiver, and Tonka bean. Narciso wearers will find this perfume very delicate, unique and will feel like queens wearing it.
Narciso Rodriguez Narciso Eau de Parfum Rouge is available in 30, 50 and 90ml.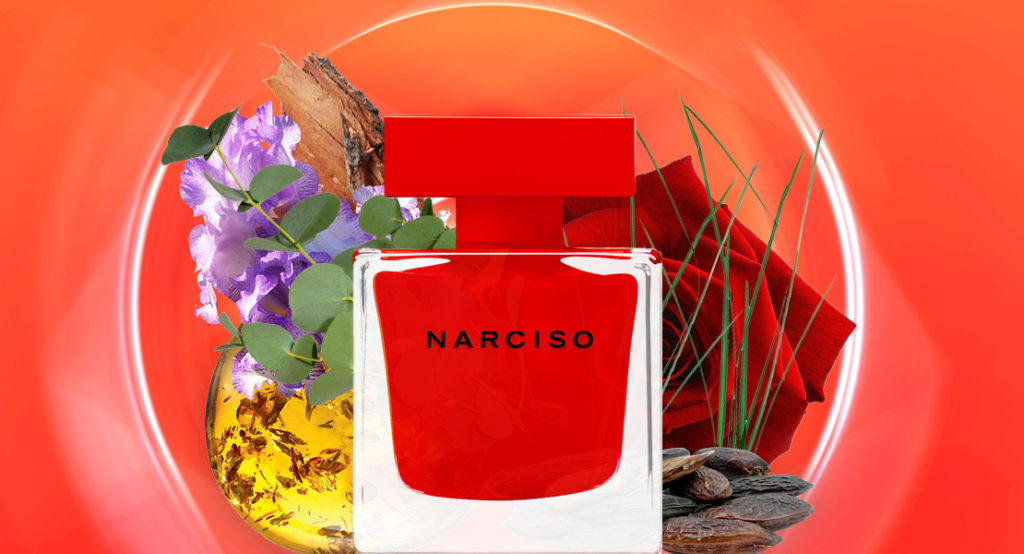 User reviews
There are no user reviews for this listing.