Perfumes
Moresque Midnight London Perfume
Moresque Midnight London Perfume
admin
Perfume Info
Availability
In Production
Many wearers want to possess good and parfum concentrated fragrances made of rare and qualitative long-lasting notes. Famous Italian Moresque Parfum is delighting wearers with high-end exclusive aromas created of the fineness tastes and decorated with eye-catching Arabic decoration. Moresque Perfumes mixes altogether the charming decoration with oriental tastes to create elegantly classy fragrances. This winter, Moresque fills up it's famous The Secret Collection with a new stylish perfume Midnight London.
"The Secret Collection represents the roots, the essence, and significance of Moresque's research and beginnings. It is the prologue to the olfactory and stylistic narration of the brand. Mysterious and hidden to the general public until now, the secret collection is the first one the brand ever created. The five masterpieces of the collection utter the first words of Moresque's language and bring together the ingredients that make the brand successful." via
Moresque Midnight London got its inspiration from the popular and famous London city described as a warm woody perfume ideal for cold days. It opens with a warm entrance made of rhubarb, spice ginger, and bergamot along with incense and cashmeran.
Moresque Midnight London is available in 100ml Eau de Parfum.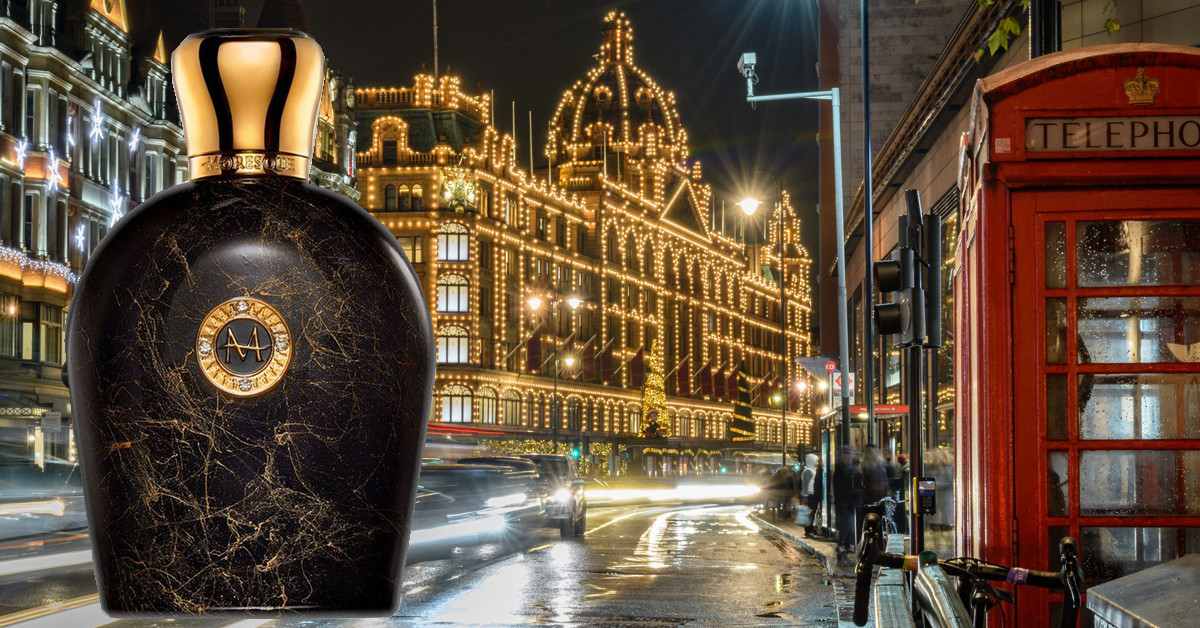 User reviews
There are no user reviews for this listing.