Perfumes
Mon Guerlain Eau de Parfum Florale
Mon Guerlain Eau de Parfum Florale
admin
Perfume Info
Availability
In Production
Mon Guerlain Eau de Parfum Florale
Well, what can I say something when Mon Guerlain has immediately captured my attention and became one of my favorite perfumes. Since last year of its release, I have already bought two of them. I like this perfume due to its elegant character, floral accords combined with an endless sweet final touch.
I simply adore peonies in a perfume composition, as well a perfectly balanced floral aroma, not too intense yet long-lasting. This spring, the fashion house of Guerlain launches a new edition with more infused-flowers in its composition, Mon Guerlain Eau de Parfum Florale.
Mon Guerlain Eau de Parfum Florale comes with a fresh and airier composition all about a spring-like version and more flowery-peony infused than the original fragrance. Peony note adds soft and delicate accents to this powdery/gourmand perfume. Also, it blends floral notes of lavender, jasmine, neroli, iris along with sweet vanilla and sandalwood accord. The new fragrance' composition resembles much the original perfume with sensual and lovely lavender and citrusy accents, yet peonies make the whole difference. Mon Guerlain Eau de Parfum Florale preserves the same bottle shape as the original version with the only difference the packing box.
"Mon Guerlain Eau de Parfum Florale is Guerlain's new perfume, a tribute to today's femininity: a strong, free and sensual femininity," inspired by Angelina Jolie. 
Mon Guerlain Eau de Parfum Florale is definitely on my must-have perfume list for this summer, as I am fond of the original version. Stunning and gorgeous actress Angelina Jolie is again the face of this new graceful and luring perfume, who else could do it better?
Mon Guerlain Eau de Parfum Florale is available in 50 and 100ml.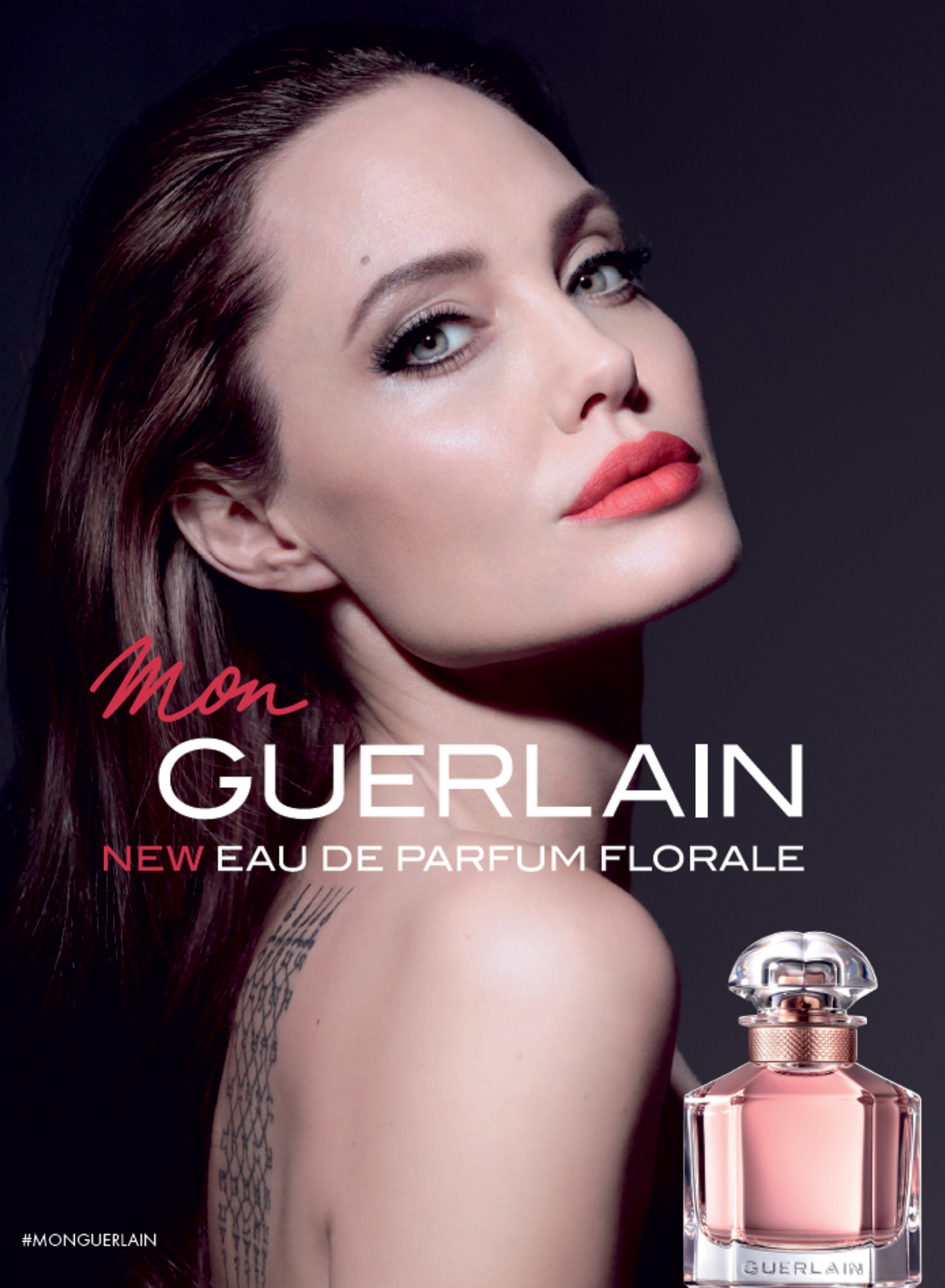 User reviews
There are no user reviews for this listing.