Perfumes
Michael Kors Twilight Shimmer Perfume
Michael Kors Twilight Shimmer Perfume
admin
Perfume Info
Availability
In Production
Michael Kors Twilight Shimmer
American fashion designer Michael Kors launches a new glamour and luxurious perfume for women, Twilight Shimmer. As the name of the perfume inspires, Michael Kors Twilight Shimmer, is a luminous and flirty perfume marked by Estee Lauder Co and released as a limited edition perfume for women. 
"Introducing Michael Kors Twilight Shimmer, an opulent new limited-edition scent for a dazzling night out. A blend of sweet, fruity notes and nuances of dark wood are mingled with rich praline accords for a sumptuous warmth that lingers on the skin." via
Michael Kors Twilight Shimmer is made of a nice mix of fruity with wood accords along with delicious praline note that simply makes this perfume lingering and sweetly/fresh. The bottle design resembles much the other Michael Kors perfumes for women, yet this time colored in a nice violet color bottle adorned with a golden cap. 
Michael Kors Twilight Shimmer is available in 100ml Eau de Parfum.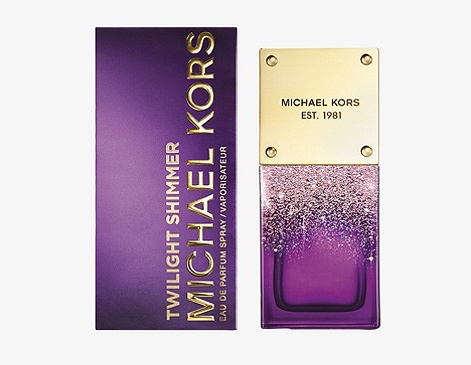 User reviews
There are no user reviews for this listing.