Perfumes
L'Homme Lacoste Intense Perfume
L'Homme Lacoste Intense Perfume
admin
Perfume Info
Availability
In Production
L'Homme Lacoste Intense is the new flanker to last year's fresher edition L'Homme Lacoste. The Intenser version already says it all - that the new edition is more intense, long-lasting, powerful, strong and masculine. Like the previous edition, the new one is more elegant/masculine with a nice woody/spicy aroma. I adore men smelling spicy/woody fragrances due to the manly-man character. 
"A more intense twist of the initial fragrance that underline the natural charisma of those audacious men, who lead the game with style & elegance. A spicy and wooden fragrance, with a reinforced timeless sensual base. Its graphic and masculine bottle becomes opaque in a matte night blue." via
L'Homme Lacoste Intense opens with a fresh/citrusy mandarin accords along with sweetened Rhubarb accords along with spicy black pepper and ginger notes. The base calms with cedarwood, vetiver, cypriol, and Akigalawood. 
L'Homme Lacoste Intense is available in 50, 100, and 150ml Eau de Toilette.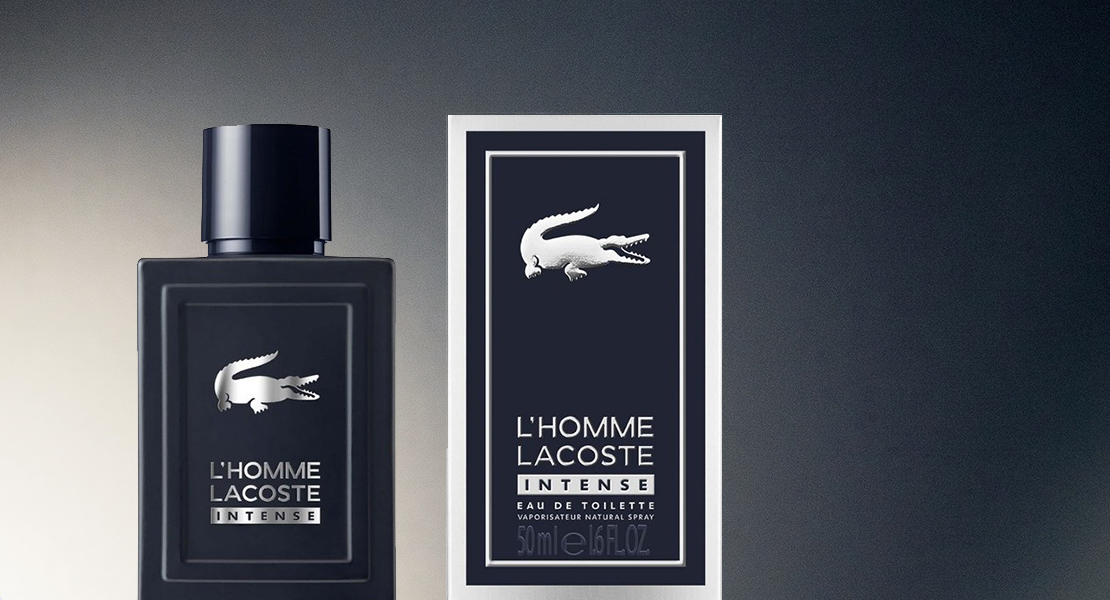 User reviews
There are no user reviews for this listing.