Perfumes
Les Parfums Louis Vuitton Perfumes
Les Parfums Louis Vuitton Perfumes
admin
Perfume Info
Availability
In Production
Les Parfums Louis Vuitton Perfumes
Famous French luxurious brand of Louis Vuitton launches six new fragrances for men simply named Les Parfums Collection. Les Parfums Louis Vuitton 2018 Collection is the counterpart to women's Collection launched in 2016 - all of these perfumes are developed by the in-house perfumer Jacques Cavallier. The new collection is all about different aromas starting from the freshest to pungent spicy and classic/woody fragrances for manly-man.
L'Immensité is a fresh/spicy fragrance made of sage, ginger, grapefruit, and rosemary. 
Nouveau Monde is an oriental fragrance made of saffron and cocoa - one of my favorite men's ingredients in a perfume. 
Orage, as the name inspires, is a fresh/floral and clean fragrance made of bergamot, vetiver, iris and patchouli note. 
Sur la Route is a fresh and pure fragrance, probably the most refreshing and revitalizing fragrance in the line, made of citrus, bergamot, fresh cut grass and cedar notes. 
Au Hasard is a woody/spicy fragrance, probably the most serious, intense and classic fragrance, made of sandalwood, cardamom, and musk note. 
Ombre Nomade (to be released late August 2018) is an exclusive elegant fragrance made of expensive incense note. 
Les Parfums Louis Vuitton will be available in 100 and 200ml travel-size bottles.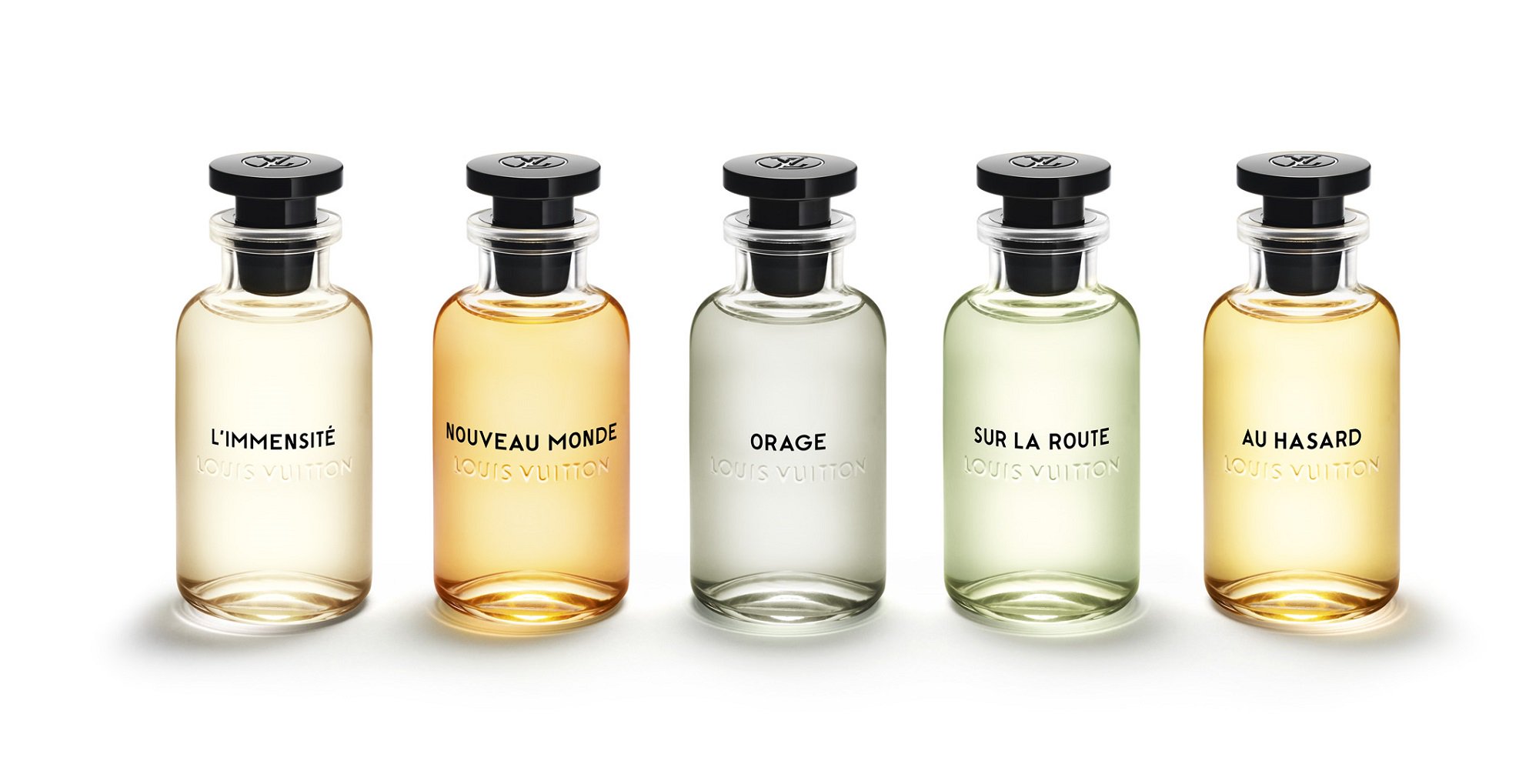 User reviews
There are no user reviews for this listing.