Perfumes
L'Atelier de Givenchy - Myrrhe Carmin Perfume
L'Atelier de Givenchy - Myrrhe Carmin Perfume
Hot
admin
The fashion house of Givenchy launches a new exclusive perfume for both men and women, L'Atelier de Givenchy Myrrhe Carmin. It is an oriental/spiced fragrance sealed in an elegant/classic black bottle inspiring a 'gothic allure.' Givenchy Myrrhe Carmin has a new lingering composition made of high-0end qualitative ingredients to make this perfume elude an exquisite aroma. The aromatic and intense aroma of myrrh is seasoned with Bulgarian roses, sweet vanilla, and Peru balm. 
"Dare to be dangerous with the Myrrhe Carmin eau de parfum, an exotic fragrance formed from a blend of spices. Deeply infused with sweet vanilla, the heady scent has notes of myrrh and cardamom. Presented to you in a rouge and noir bottle, it has a gothic allure." Harrods
Givenchy Myrrhe Carmin is available in 100ml Eau de Parfum.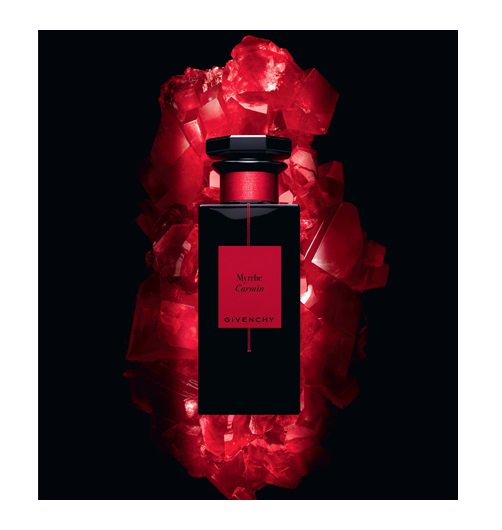 User reviews
There are no user reviews for this listing.