Perfumes
Lanvin Modern Princess Eau Sensuelle Perfume
Lanvin Modern Princess Eau Sensuelle Perfume
admin
Perfume Info
Availability
In Production
Lanvin Modern Princess Eau Sensuelle Perfume
The fashion house of Lanvin launches a new tantalizing and very sensual perfume for women, Modern Princess Eau Sensuelle following 2016's edition Modern Princess perfume. This time, Spanish beautiful model Steffy Argelich advertises the new pure and light perfume. The design and the light peach color inspires a rebellious, modern, girlish-kinda fragrance coming with a fresh fruity/floral composition.
Lanvin describes the new perfume as; "this skin fragrance is a more intimate invitation. This time, playfulness and mystery invite themselves into the intimacy of her bedroom. Sexier than ever, draped in pleated nude silk mousseline, remains in charge of her destiny."
Lanvin Modern Princess Eau Sensuelle starts to seduce with soft/sweet vine peach and pink grapefruit infused with floral accords of delicate peonies and jasmine. The dry-down lays with musk and sandalwood notes. The simple, yet elegant design bottle inspires a beautiful dress. Personally, I adore Lanvin perfumes, some years ago Lanvin Eclat was among my favorite perfumes, hope this one will also find its place on my perfumery shelf.
Lanvin Modern Princess Eau Sensuelle is available in 30, 60, and 90ml Eau de Toilette. 
via: http://www.lanvinparfums.com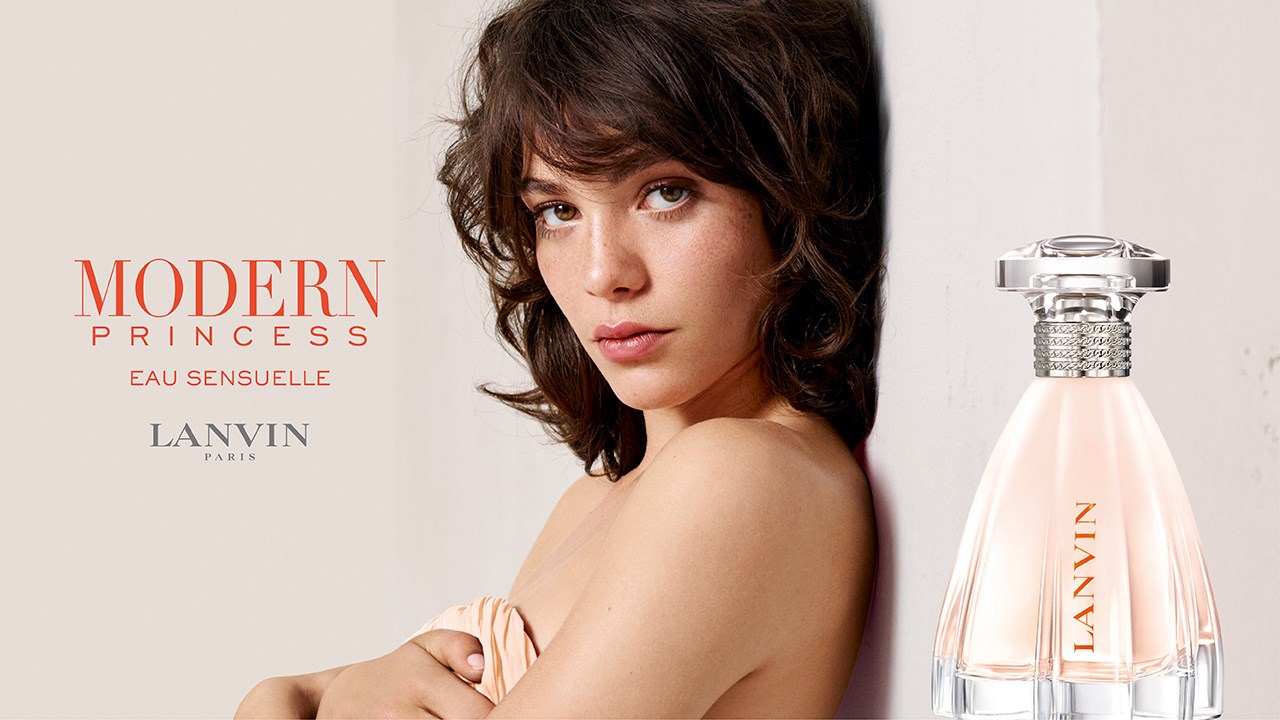 User reviews
There are no user reviews for this listing.