Perfumes
Lancome La Nuit Tresor L'Eau de Parfum 2018
Lancome La Nuit Tresor L'Eau de Parfum 2018
Hot
admin
Perfume Info
Availability
In Production
Each year at Christmas the fashion house of Lancome nicely indulges its fans with delightful and sensual perfumes. This time, it is the same tantalizing and daring perfume Lancome La Nuit Tresor, yet in a new ultra-feminine and sparkling bottle. It is the same sweet oriental/vanilla perfume created by famous perfumers Christophe Raynaud and Amandine Marie. 
I bought last year's limited edition perfume, but I gave it to my mom as it was too pungent and too sweet for my nose. Lancome boasts with this perfume as being: a sultry, smouldering perfume for women with notes of fresh raspberry, frankincense, and vanilla, with a bewitching heart of Black Rose essence. This new fragrance is Lancôme's first 'Gourmand Woody Floriental' perfume, a scent of passionate love - as showcased in the new advert featuring the beautiful Penelope Cruz. via
I like some Lancome perfumes, but this is definitely not one of my favorites, yet I will give it one more chance. Due to its eye-catching and fabulous design, Lancome La Nuit Tresor L'Eau de Parfum 2018 is a must-try this year!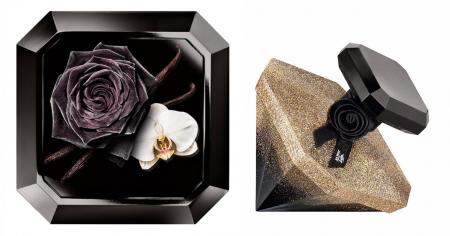 User reviews
There are no user reviews for this listing.