Perfumes
Lacoste Pour Femme Intense Perfume
Lacoste Pour Femme Intense Perfume
Hot
admin
Perfume Info
Availability
In Production
Lacoste Pour Femme Intense
In the world where so many perfumes are daily introduced, there always appears the dilemma - which one to choose or buy, or which one is better. Maybe the launch of so many perfumes today is the answer and the easy way to choose the best perfume. This spring, the fashion house of Lacoste launches a new feminine perfume with a nice aroma named Pour Femme Intense.
Lacoste Pour Femme Intense follows the original Pour Femme perfume launched in 2003 composed of floral/woody notes, a new signature released by Lacoste (being known for launching only classic floral women perfumes). The new Pour Femme Intense version is created to nicely balance floral notes with classic woody elements being in a balanced harmony between elegant classiness and feminine sensuality.
Pour Femme Intense is more about a daily elegance composed of floral/woody notes. It is a fragrance for women, not a girlish-like perfume, with a strong personality but without egoism and prejudice. It opens with sweet caramel note nicely transforming into a floral aroma due to aromatic Bulgarian roses. The woody base calms with Himalaya cedar, Australian sandalwood, and musk note. Lacoste Pour Femme Intense takes a wearer into a world of aromatic floral aroma mixed with woody ingredients touched with sweetness hints.
Lacoste Pour Femme Intense is available in 30, 50 and 90ml Eau de Parfum Intense.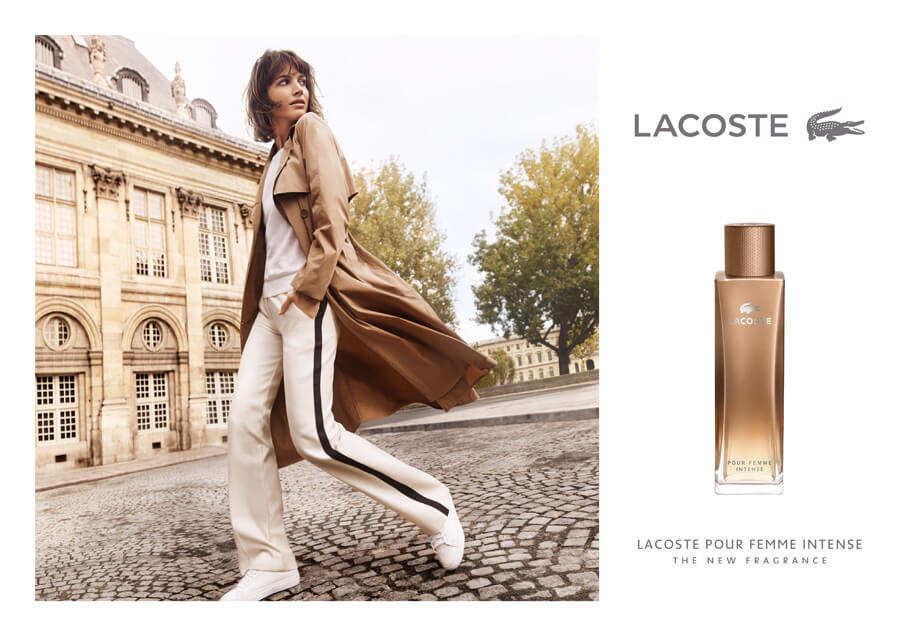 User reviews
There are no user reviews for this listing.