Perfumes
Juicy Couture Viva La Juicy Luxe Pure Parfum
Juicy Couture Viva La Juicy Luxe Pure Parfum
Hot
admin
Perfume Info
Availability
In Production
Juicy Couture Viva La Juicy Luxe Pure Parfum
Christmas holidays are knocking at the door, so many house brands are eager to launch special fragrances with beautiful designs for unique and saint holidays. Every time Juicy Couture launches a perfume - it is definitely delicious, gorgeous and feminine. A few years ago I was a real fan of the sweetest/delicious perfumes (especially Escada :)) today, when I am more experienced I adore floral/intense but not overwhelming perfumes. However, this new Juicy Couture perfume promises a seductive, glam aroma - have to try it.
This fall, Juicy Couture Viva La Juicy Luxe Pure Parfum shows up as a deep sweet fruity/floral perfume for women. The new limited edition resembles much the original Juicy Couture Viva La Juicy perfume, yet in a more concentrated composition with a stronger longevity. Also, the new holiday edition has the same vibe mood as the original fragrance, as if constantly inviting you to dance. The gorgeous rainbow colored bottle is eye-catching and very charming. As the name of the perfume inspires, Viva La Juicy Luxe Pure Parfum is a luxurious and rare parfum extract scent with a long-lasting aroma to be beckoned. Definitely, not any woman will find it attractive and interesting as this tempting and sensual perfume ideally characterizes an extravagant woman that is always in the center of attention. 
Juicy Couture Viva La Juicy Luxe Pure Parfum opens with fresh orange mandarin notes along with fruity accords and infused with floral notes of gardenia and jasmine. However, the base simply seduces and melts on the skin with delicious and sweet notes of praline, vanilla, caramel, and sandalwood. It is a lingering nice new fragrance perfect for cold winter holidays.   
Juicy Couture Viva La Juicy Luxe Pure Parfum is available in 100ml.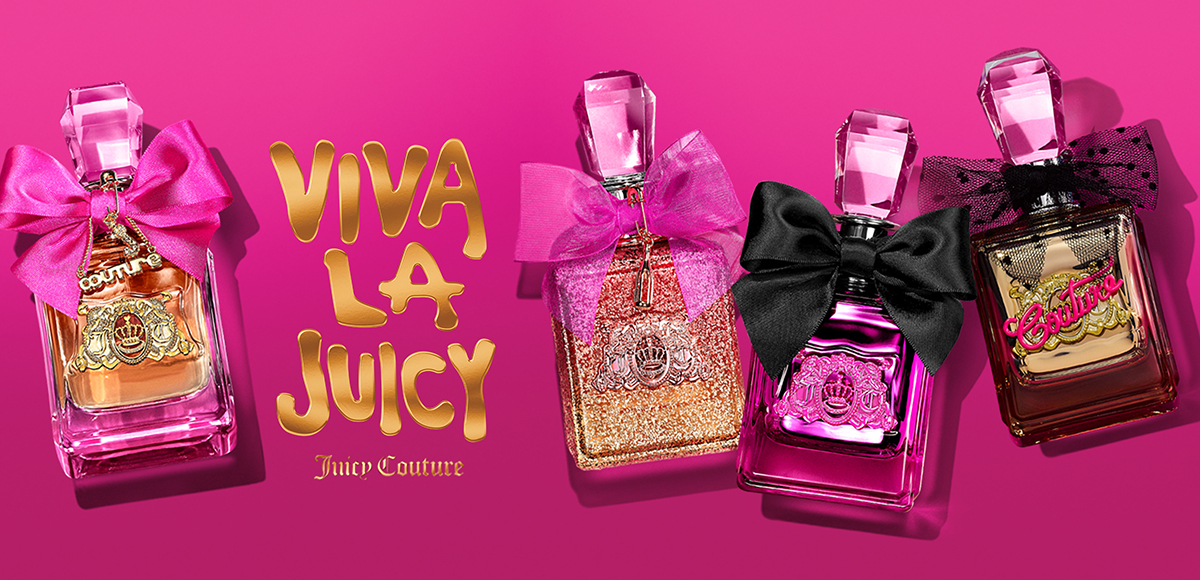 User reviews
There are no user reviews for this listing.