Perfumes
Jill Stuart Crystal Bloom Blessed Love Eau de Parfum
Jill Stuart Crystal Bloom Blessed Love Eau de Parfum
Hot
admin
Perfume Info
Availability
In Production
Jill Stuart Crystal Bloom Blessed Love Eau de Parfum
Due to the upcoming romantic holiday, American fashion designer Jill Stuart introduces a new pair of romantic, lovely and hot new perfumes. Crystal Bloom Blessed Love and Crystal Bloom Promised Love Eau de Parfum are two new fragrances that come in gorgeous designs with the pack inspiring the blooming spring, as well as deep feelings of awakening. From the first glance at the perfumes' packing - I liked the designs and the unusual intense greeny/spicy/floral promising aroma.
Jill Stuart Crystal Bloom Blessed Love Eau de Parfum infuses many types of roses - thus making it a lovely, romantic perfume for rose-fan lovers. This perfume blends top notes of lemon, orange, cassis, seductive ylang-ylang along with different types of roses, jasmine, peony calming on a woody layer made of cedar, musk, benzoin, and osmanthus. The light pale color bottle with a gorgeous flower-cap is simply eye-catching and appealing.
"The fresh and clear fragrance of flowers reflects that pure feeling when sparks begin to fly. It is sweet, lovely, and endlessly romantic. Soon that fragrance forges a strong bond between the two of you, radiating the depth and warmth of your amour, and elevating you into true love engulfed in happiness."
Jill Stuart Crystal Bloom Blessed Love Eau de Parfum is available in 30ml.
via: www.alphabeauty.net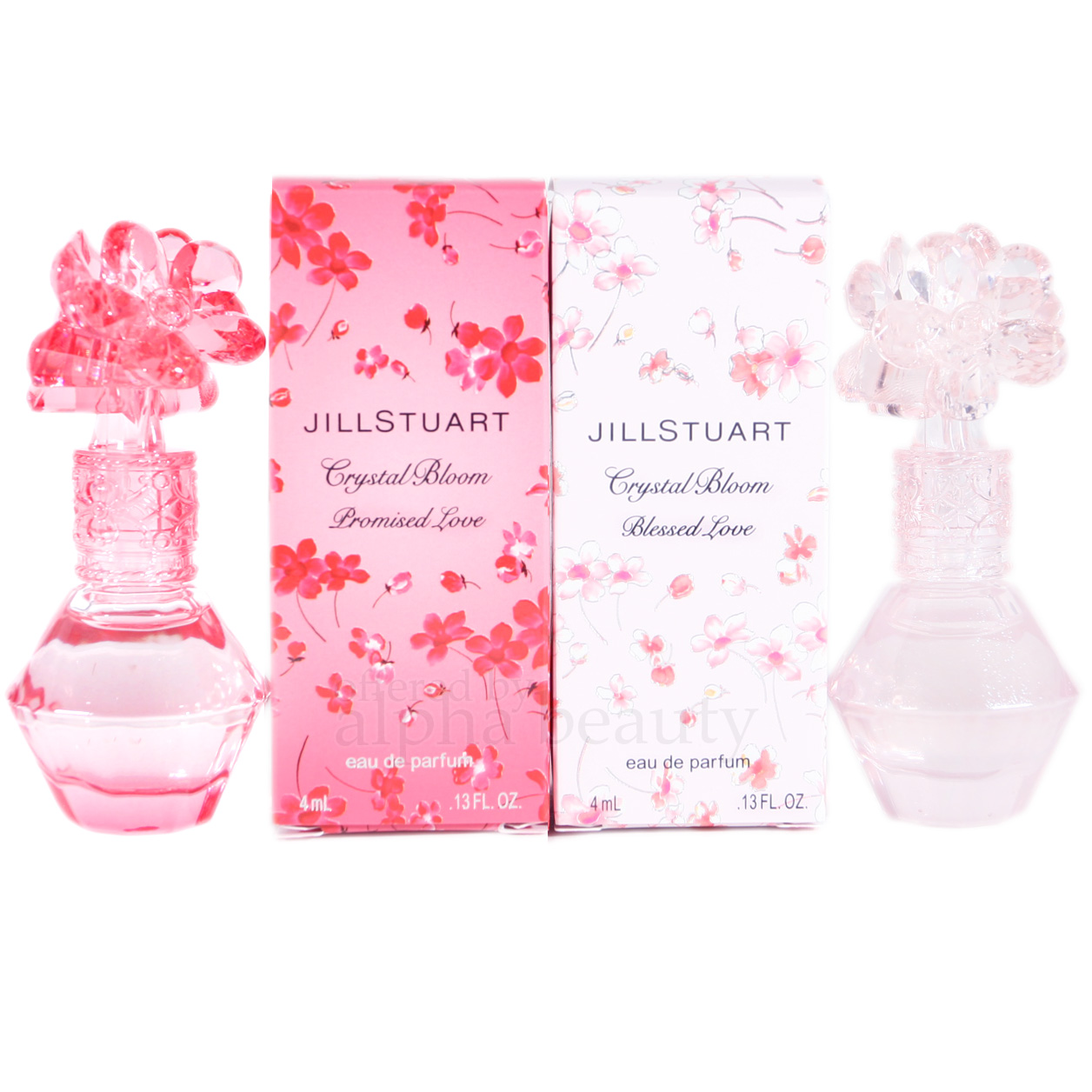 User reviews
There are no user reviews for this listing.