Jil Sander Sunlight
Hot
admin
Jil Sander Sunlight 
German fashion designer Jil Sander launches a truly unique and gorgeous perfume for women simply named Sunlight advertised by the acclaimed actress Susan Sarandon. The new perfume, "is all about the women who wears it - a magnetic attraction to a radiant personality," - says perfumer Nathalie Lorson. Jil Sander Sunlight perfume is described as strong and modern for self-confident and graceful women, a new stylish and more fashionable perfume than the original Sun perfume launched in 1989.
Jil Sander Sunlight will make a wearer enter a floral/citrusy world made of aromatic flowers such as jasmine, white peony, orange blossom refreshed by a touch of grapefruit note and spice pink pepper. The base calms with white cedar, musk and ambrox. Sunlight perfume by  Jil Sander comes in a massive crystal bottle with a sandy color perfume inside of the bottle inspiring an elegant, classic scent for women who want to leave a nice and intriguing aroma behind. Jil Sander Sunlight  comes with the slogan Be The Light! What can be more simple and attractive than to be the light in the shadow!
 Jil Sander Sunlight is available in 40 and 60ml Eau de Parfum.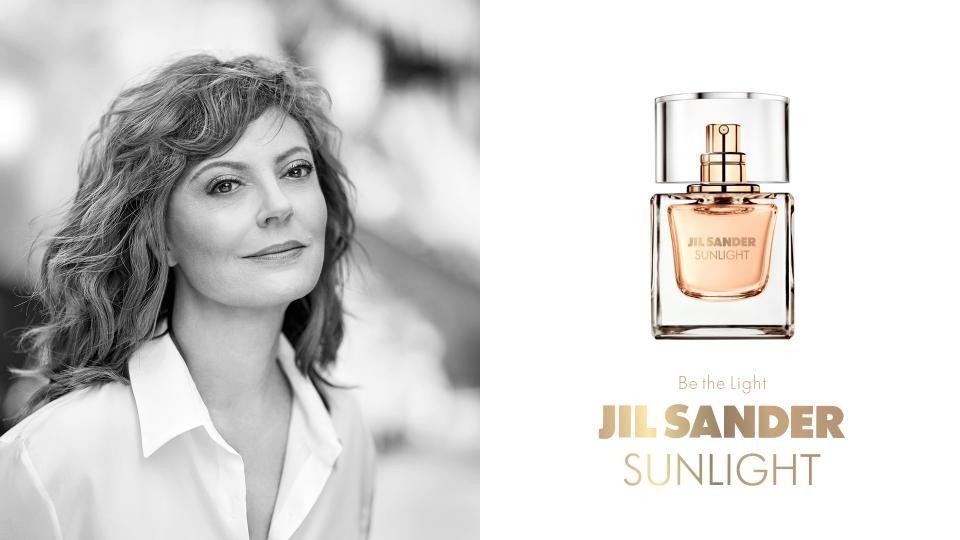 User reviews
There are no user reviews for this listing.