Perfumes
Ivanka Trump Ivanka Trump Perfume
Ivanka Trump Ivanka Trump Perfume
Hot
admin
Perfume Info
Availability
In Production
Ivanka Trump launched her signature perfume Ivanka Trump in 2012, that still soars huge success among wearers. The president daughter, Ivanka Trump signature perfume is a best seller on retail giant Amazon, since it was dropped from other stores to boycott products associated with the family of President Trump can help a brand as well as hurt it.
In 2012, Ivanka Trump in association with famous Parlux Fragrance Inc, presented her freshly/flowery perfume with a touch of sparkling fruity notes. It is a flirty, modern, fresh and warm fragrance composed of famous perfumers Jennifer Mullarkey and Marypierre Julien. Ivanka Trump perfume is a refreshing spring fragrance made of fresh citrusy notes of bergamot, juicy green apple and spicy pink pepper along with flowery notes of jasmine, roses and peach notes. The woody base is made of golden amber, creamy sweet vanilla, patchouli and cedar notes.
Ivanka Trump is available in 50 and 100ml Eau de Parfum.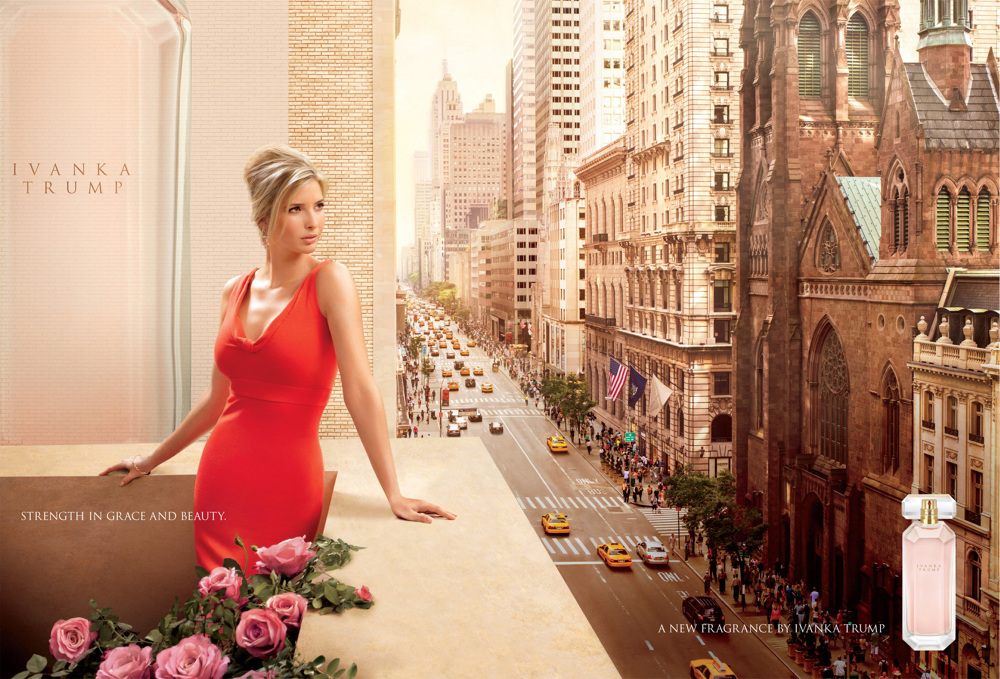 via: www.marketwatch.com/story/ivanka-trumps-signature-perfume-soars-to-no-1-on-amazon-2017-02-18
User reviews
There are no user reviews for this listing.