Perfumes
Hugo Boss The Scent for Her Eau de Toilette
Hugo Boss The Scent for Her Eau de Toilette
admin
Perfume Info
Availability
In Production
Hugo Boss The Scent for Her Eau de Toilette
Boss The Scent for Her is described as a seductive perfume for women with a sublime feminine elegance and seductiveness. The Eau de Parfum version from 2016 resembles much in composition with the new lighter Eau de Toilette version. However, the new Boss The Scent for Her Eau de Toilette will leave behind an unforgettable memory that captivates both the Boss man and Boss woman equally. I like what they create and release, very unique, elegant, and exquisite fragrances for both men and women. When I wrote the notes of this perfume, I simply got hungry of that delicious honeyed peach-infused perfume that lingers. It is a sweet, mouth-watering fragrance composed of sweet notes perfectly balanced with roasted cocoa - what can be more intriguing and lovely?
Hugo Boss The Scent for Her Eau de Toilette preserves almost the same composition, yet in more lighter and more fresher way. Fresh mandarin note starts to impress a wearer as its freshly aroma is mixed with sweet honeyed peach along with head-turning combination of floral notes of orange blossom, freesia and osmanthus calming with delicate roasted cocoa note. It is simply a gorgeous and nice combination of a long-lasting, not heady, yet modern and feminine perfume.
The perfume design bottle doesn't differ from the original version, yet the new Eau de Toilette fragrance comes in a pinky colored bottle and pink top.
Hugo Boss The Scent for Her Eau de Toilette is available in 30, 50, and 100ml.
inspired from the official www.hugoboss.com website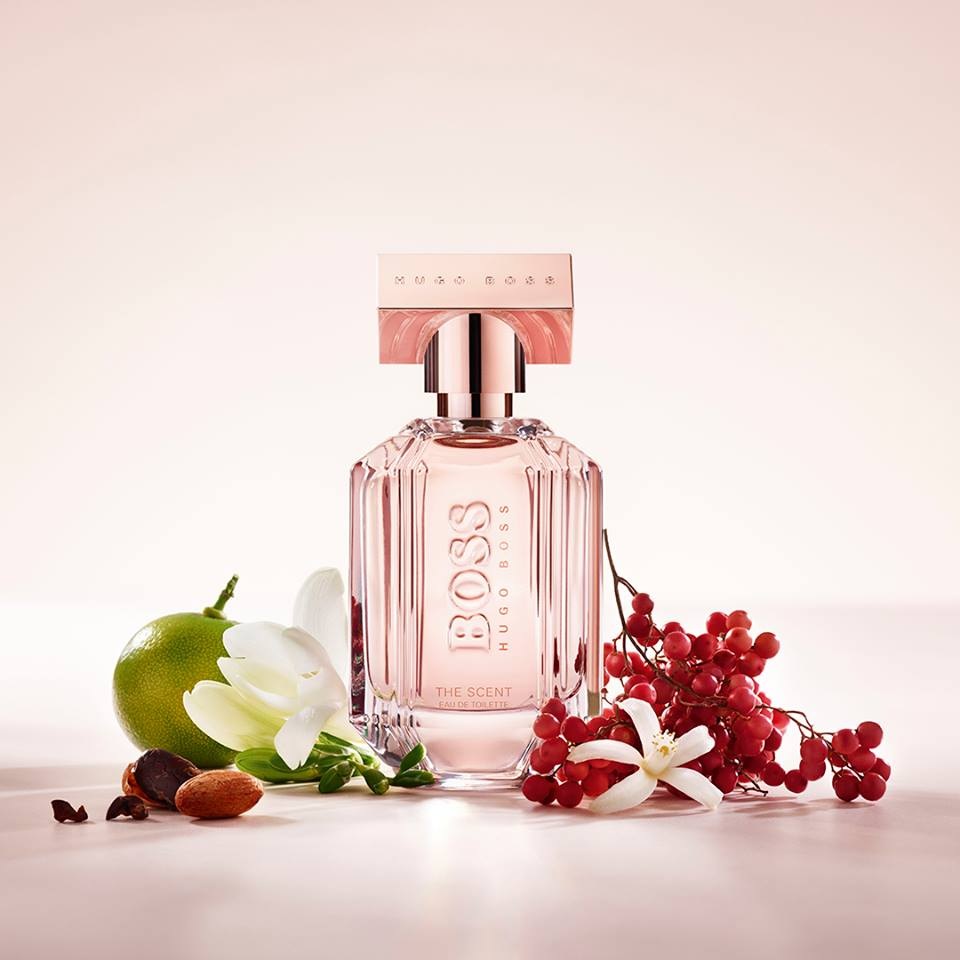 User reviews
There are no user reviews for this listing.