Perfumes
Houbigant Bois Mystique Perfume
Houbigant Bois Mystique Perfume
Hot
admin
Perfume Info
Availability
In Production
Houbigant Bois Mystique
Houbigant launches a new perfume for men, Bois Mystique. What can be more thrilling than to emanate a mystical and intriguing aroma, truly masculine and woody. I adore masculine fragrances, they smell very strong, intense, and rich woody. The new perfume, Houbigant Bois Mystique is a pure example of a timeless elegant and at the same time very sensual. 
"The blended scent combines the freshness of the woods with a strong note of spices. It depicts a warm and comforting redolence that conjures a feeling of a toasty bonfire while appreciating the blazing pink and orange sunsets. With hints of liquors and exotic woodiness, leaving an intoxicating and irresistible sillage." via
Houbigant Bois Mystique opens to impress with a nice burst of Davana note along with fresh bergamot and spicy accords of cardamom, pink pepper, and black pepper. The heart of the perfume is more calming/oriental with aromatic cinnamon, incense, cashmere and iris calming on a woody layer made of guaiac wood, cedar, myrrh, amber, and musk.
Houbigant Bois Mystique is available in 100ml Eau de Parfum.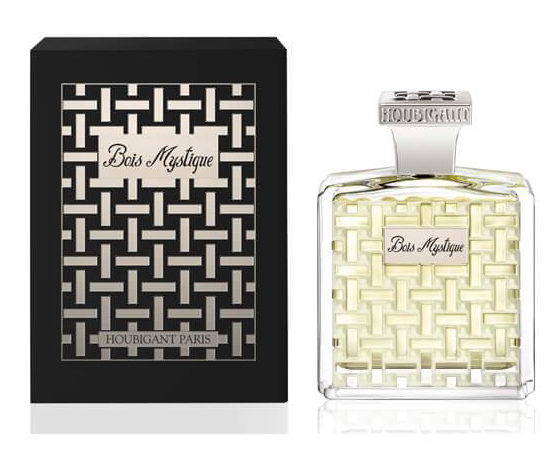 User reviews
There are no user reviews for this listing.