Happy Chopard Lemon Dulci
Hot
admin
Perfume Info
Availability
In Production
Happy Chopard Lemon Dulci
The fashion house of Chopard launches a pair of wonderful, tempting, delicious, and fresh new perfumes for women: Happy Chopard Lemon Dulci and Felicia Roses. These two wonderful new fragrances are made of refreshing notes, of a bouquet of fragrant citrus and nicely sweet. Happy Chopard Lemon Dulci, as the name of the perfume inspires, is a sweetly/fresh fragrance made of citrusy zest and invigorating/natural notes. Anything that is fresh, lively and citrusy is a must-have, especially for me. I, personally adore everything that refers to a refreshing aroma, as well as a daring pure and clean smell. Verbena and lemon are one of my favorite notes that make a perfect scent, especially for hot sunny days. Both perfumes are created by perfumer Dora Baghriche Arnaud.
 Happy Chopard Lemon Dulci opens with fresh citrusy accords of bergamot, mandarin, lemon, ginger along with apple, orange blossom, sweet mango and fresh cucumber. The base lays on a woody base and refreshing mint note. The bottle is eye-cathing due to a minimalist design, yet with prominent and attractive bright colors. Lemon Dulci by Chopard looks precious and modern, just like its priceless jewelry. 
Happy Chopard Lemon Dulci is available in 40 and 100ml Eau de Parfum.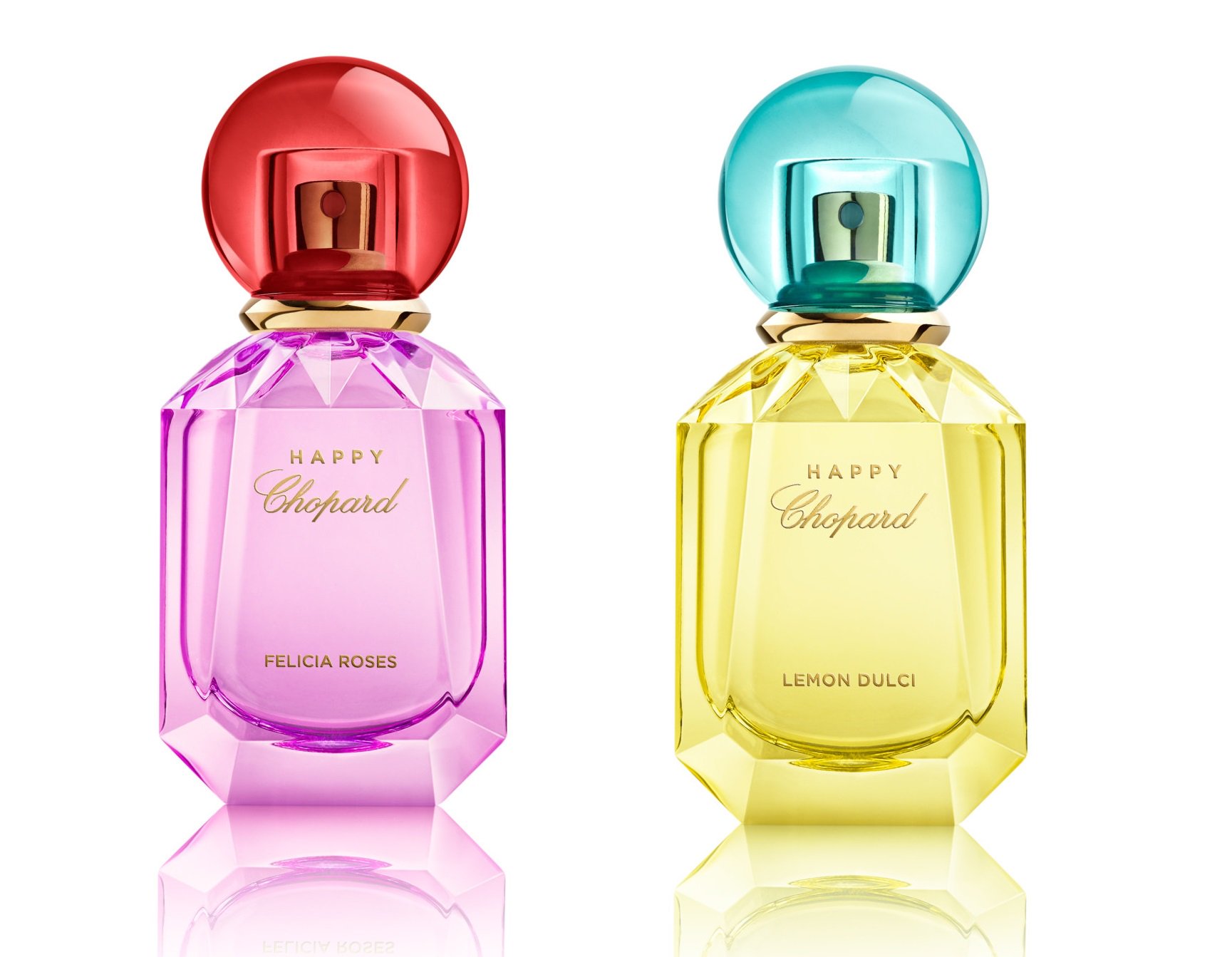 User reviews
There are no user reviews for this listing.