Guerlain Cuir Intense Perfume
Hot
admin
Perfume Info
Availability
In Production
Guerlain is one of the leading fashion and design houses in the world today launching acclaimed and praised perfumes with irresistible charms. This year, a new unisex perfume appears on the market, Guerlain Cuir Intense as a pleasant and intense spicy/oriental perfume. This new perfume comes as a limited edition and is part of the brand's exquisite Les Absolus d'Orient Collection. Guerlain Cuir Intense is intense, long-lasting, more masculine, but sexy enough to please both men and women. 
"Drawing inspiration from the noble material that is leather, Guerlain's Cuir Intense eau de parfum is a timeless tribute from master perfumer Thierry Wasser to its strength, softness and sensuality. In its creation, powerful notes of wood and leather harmonise, giving way to the luminous osmanthus flower, shining a light upon its fruity apricot facets." via
Guerlain Cuir Intense comes in brand's iconic bottle shape, yet colored in sparkling brown color adorned with a gold cap and ribbon to make this perfume not only smell expensive but also to look attractive and expensive. This perfume opens with a hint of intense spicy oriental aroma, but quickly and nicely calms with sweet vanilla notes. 
Guerlain Cuir Intense is available in 125ml Eau de Parfum.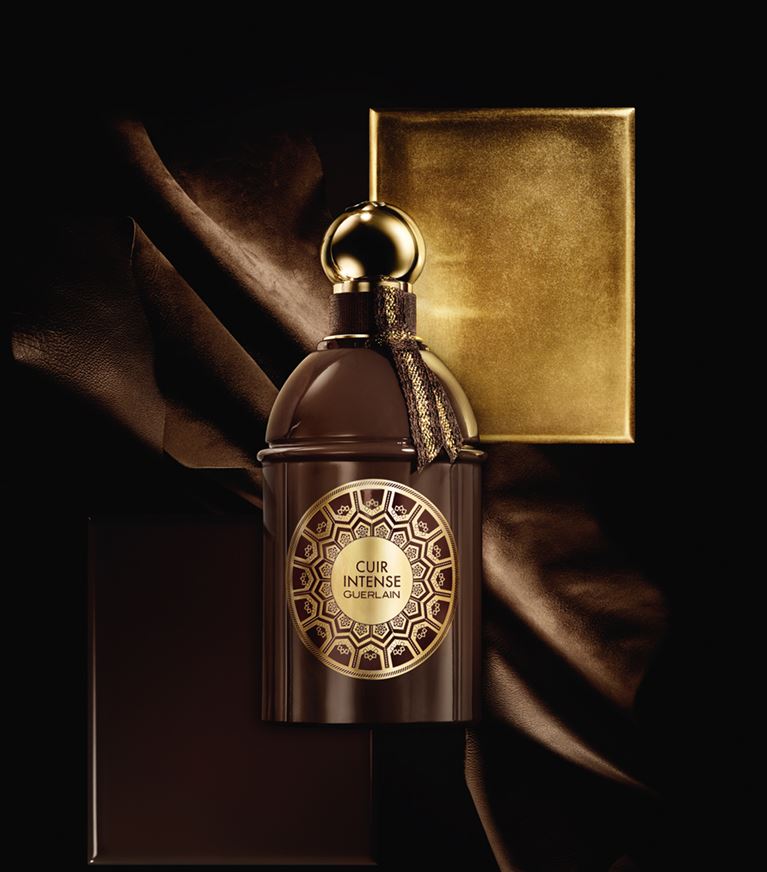 User reviews
There are no user reviews for this listing.