Gucci Guilty Oud Perfume
admin
Perfume Info
Availability
In Production
Gucci Guilty Oud Perfume
Gucci Guilty perfumes for both genders are too intense and too overwhelming for my nose. They are kinda of old-scented aromas, yet with modern hints. This time, Gucci fans will find it impressing and intriguing the new aroma, not so different from Gucci Guilty Absolute perfume, yet more 'oud accents' around the new perfume. Gucci Guilty Oud, as the name of the perfume inspires, is a unique and charming evolution of the priceless oud note dedicated to true connoisseurs. Guilty Oud is an oriental/spicy as well as truly luxurious and delicate new fragrance for men and women. Even though men will find it more attracting and more masculine, women will be also pleasantly surprised with the new smell.
Gucci Guilty Oud is created by famous perfumer Alberto Morillas as a precious accessory in the hands of any wearer. As the brand says: this smell is compared to a fresh walk into the forest - truly unique, pure, fresh and airy. It opens to impress with blackberries, Bulgarian roses, and spicy pink pepper along with oriental Cypriol and patchouli notes. The dark woody/leathery base simply mesmerizes due to precious oud note. Even though it blends heavy and strong notes, it still nicely seduces and is very sensual on the skin.
Gucci Guilty Oud is available in 90ml Eau de Parfum.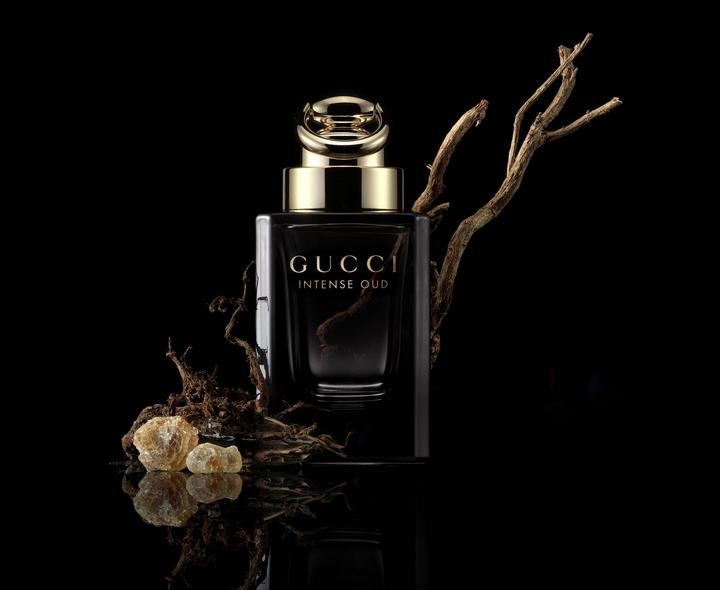 User reviews
There are no user reviews for this listing.