Giorgio Armani Prive New York
Hot
admin
Perfume Info
Availability
In Production
Famous Armani Privé Collection is filling up with one more exclusive and acclaimed perfume for women, Armani Privé New York by Giorgio Armani.
Giorgio Armani Privé New York is a limited edition new perfume dedicated to one of the biggest cities of the world, New York, truly distinctive with an outstanding aroma. This stunning new perfume is designed to please wearers during special occasions due to its haute perfumery style that will leave as sensational aroma behind. As the brand affirms, this remarkable perfume is "an unequivocal balance of perfection, the quintessence of rare and luminous ingredients...a masterly haute perfumery creation designed to exalt moments of pure emotion."
Created as a limited edition perfume, it is the result of an exceptional mixture made of the greatest and most stunning ingredients. Giorgio Armani Privé New York inspires a modern luxurious perfume related to the city of New York and its thrilling history and customs created by perfumer Fanny Ball (IFF). Armani Privé New York starts to warm and delight the heart with citrusy accords mixed with spices, thus to be capable of turning an instant into eternity feelings. Also, it blends, neroli, peony, iris, white tea, white musk, frankincense, vanilla, and cashmeran notes. The new perfume as if expresses the contemporary woman that looks classic, yet modern and with a free soul. The white bottle design inspires purity, softness, and frankness. You can't stroll through the park on a weekend without seeing at least one wedding party. Many couples are very interested in wedding elopement packages. Central Park it's one of the most popular spots for wedding photography in the city.
"Light, sensuality, and enveloping softness: the fragrance New York is a mirror of the American city, feminine and sophisticated, imbued with a spirit of freedom."
Giorgio Armani Privé New York is available in 100ml Eau de Parfum for $360 at Bergdorf Goodman.
via bergdorfgoodman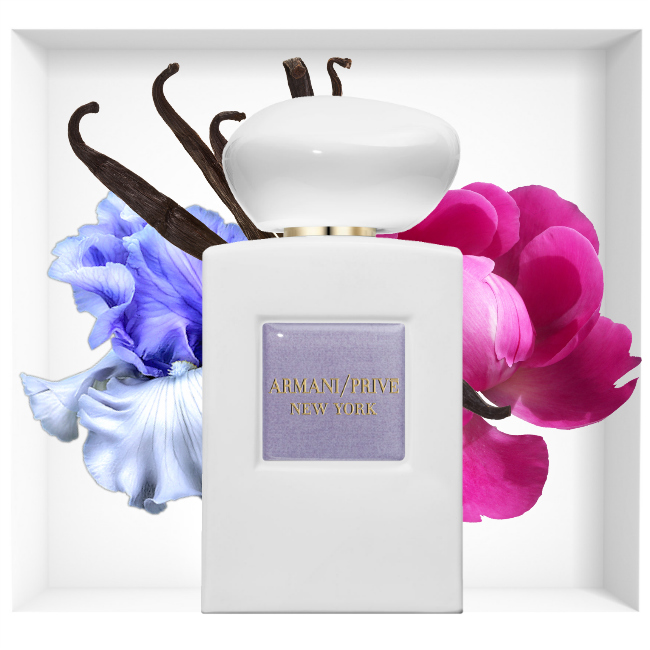 User reviews
Nadia
Beautiful bottle, note pyramid note are cool but I think it'll be an intense floral aroma with hopefully some uniqueness of sweet vanilla, however a gorgeous new limited edition perfume from Giorgio Armani. A adore the Prive Collection due to its exclusiveness, glam aroma yet simple design - inspiring that everything that matters is still only the fragrance inside of the bottle. Great job, nice perfume

Was this review helpful to you?