Perfumes
Giorgio Armani Code A-List Perfume
Giorgio Armani Code A-List Perfume
admin
Perfume Info
Availability
In Production
Giorgio Armani Code A-List
When it comes to describing a perfume form the house of Giorgio Armani than no words needed as they speak by themselves. All Giorgio Armani perfumes are designed with attentive care to details, with high-end ingredients and simple, yet modern designs. Many Giorgio Armani perfumes find places on my perfumery shelf among other fragrances due to their sensual, daring, and stylish aromas. This summer, Code A-List by Giorgio Armani perfume shows up as a new weapon of seduction for men looking to always be in the center of attention.  
"A seductive contemporary fragrance for men, limited edition Code A-List lets you take your place on an exclusive list: the 'Armani-List'. Code A-List men's fragrance has impeccable cultivated masculinity, a strong, naturally magnetic personality that attracts and comes alive as night falls." via
Giorgio Armani Code A-List is a limited edition perfume truly elegant, exquisite and mysterious one other side with a strong masculine aroma. My father used to have Armani Code for at least ten years, as he was too fond and mesmerized by the smell. The new edition promises a new modern approach and new feelings.
"The limited edition Code A-List fragrance is inspired by the same olfactive and seductive codes as the iconic first Code fragrance. For Code A-list, perfumer Antoine Maisondieu created a special blend of bergamot essence and green mandarin with smoky tones of gaïac wood. A tension is created between lavender heart and intensity of tonka beans. A unique way of extracting the lavendar heart brings lightness and luminosity, evoking a seductive & masculine woody oriental scent." via  
Giorgio Armani Code A-List is available in 50 and 75ml Eau de Toilette.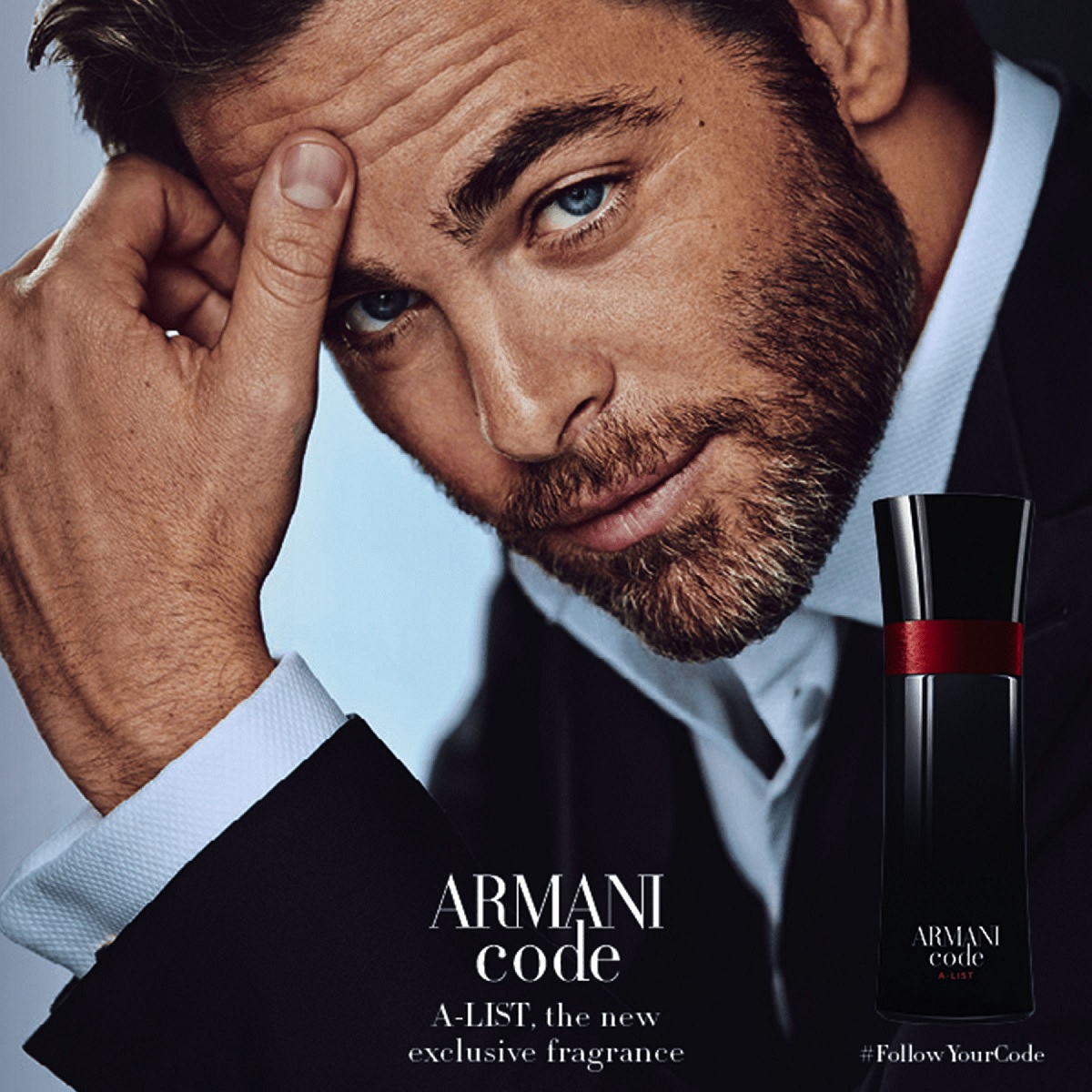 User reviews
There are no user reviews for this listing.