Perfumes
Gentleman Givenchy Eau de Parfum
Gentleman Givenchy Eau de Parfum
admin
Perfume Info
Availability
In Production
Givenchy announced handsome British actor Aaron Taylor-Johnson the face of the new Gentleman Givenchy Eau de Parfum 2018. 
According to Romain Spitzer, Givenchy Parfums chief executive officer, the casting of Taylor-Johnson as the new Givenchy Gentleman reflects a "cool and sexy archetype whose masculinity doesn't preclude sensitivity or generosity." The press release describes him as having the "effortless elegance of the modern-day dandy."
The executive added that Taylor-Johnson at Givenchy "is for us an occasion, as well, to potentially touch a new public, which is younger, a fan of his work. He is a rising star."
First Givenchy Gentlemen concept was out in 1975 when its founder, Hubert de Givenchy, stoked masculine elegance with the woodsy fragrance Givenchy Gentleman. Also, Gentleman Givenchy Eau de Parfum 2018 is more energetic, lively, meant to please longstanding fans of the existing Gentlemen franchise. The new perfume promises to be more 'free and a bit more audacious,' coming in a classic black design bottle with white colored logo. The new perfume is composed by famous perfumers as Olivier Cresp and Nathalie Lorson. The composition is made of patchouli, iris, black pepper and sweet black vanilla note.
via: wwd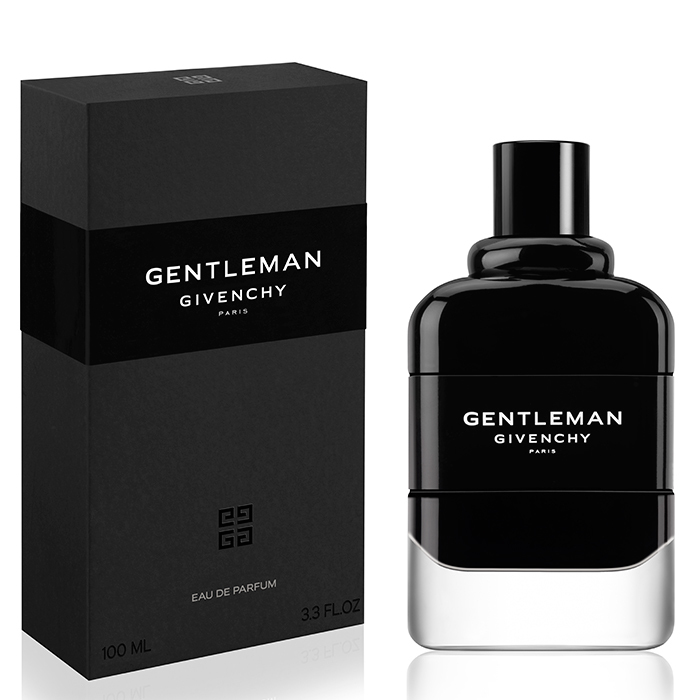 User reviews
There are no user reviews for this listing.