Perfumes
Elizabeth Arden Sunflowers Summer Air Perfume
Elizabeth Arden Sunflowers Summer Air Perfume
Hot
admin
Elizabeth Arden Sunflowers Summer Air
For me, Elizabeth Arden releases easy, light and cheap fragrances for daily usage. I am not a fan of her perfumes as I find them too intense floral and too pungent for my nose, still I know some girls that adore that easy and girlish-like aromas. This summer, Sunflowers Summer Air by Elizabeth Arden shows up as a new dedication to the summer flowers, fresh air, and fascinating blossoming trees. It is as if a tribute to what surrounds us in the summer, and in a way a deep summer feeling to be worn during the day wherever we go.
Elizabeth Arden Sunflowers Summer Air is described as a pleasant fresh/summery perfume thanks to its aromatic floral accords. Sunflowers Summer Air perfume follows the previous editions as Sunflowers Sunlight Kiss, Sunflowers Summer Bloom, Sunflowers Dream Petals and other successful perfumes. 
"Elizabeth Arden Sunflowers Summer Air is inspired by the cool, refreshing breeze that gently brushes across the earth inviting flowers to dance and leaves to sway. This fragrant blend of citrus, florals and woody musks captures the moment evoking golden spreads of sunflowers. Wrap yourself in the essence of laughter and pure joy. There's no place you'd rather be." via
Elizabeth Arden Sunflowers Summer Air as if invites you into the summer with a new refreshing aroma and playful feelings. It opens with fresh citrusy notes of lemon, mandarin, and apple along with a dozen of floral accords of cyclamen, roses, violet, jasmine, and Osmanthus. The base calms with cedarwood, musk and amber note. Sunflowers Summer Air perfume is a burst of citrusy/floral accords calmed with subtle sweet notes and a gorgeous feminine floral perfume for daily use. 
Elizabeth Arden Sunflowers Summer Air is available in 100ml Eau de Toilette.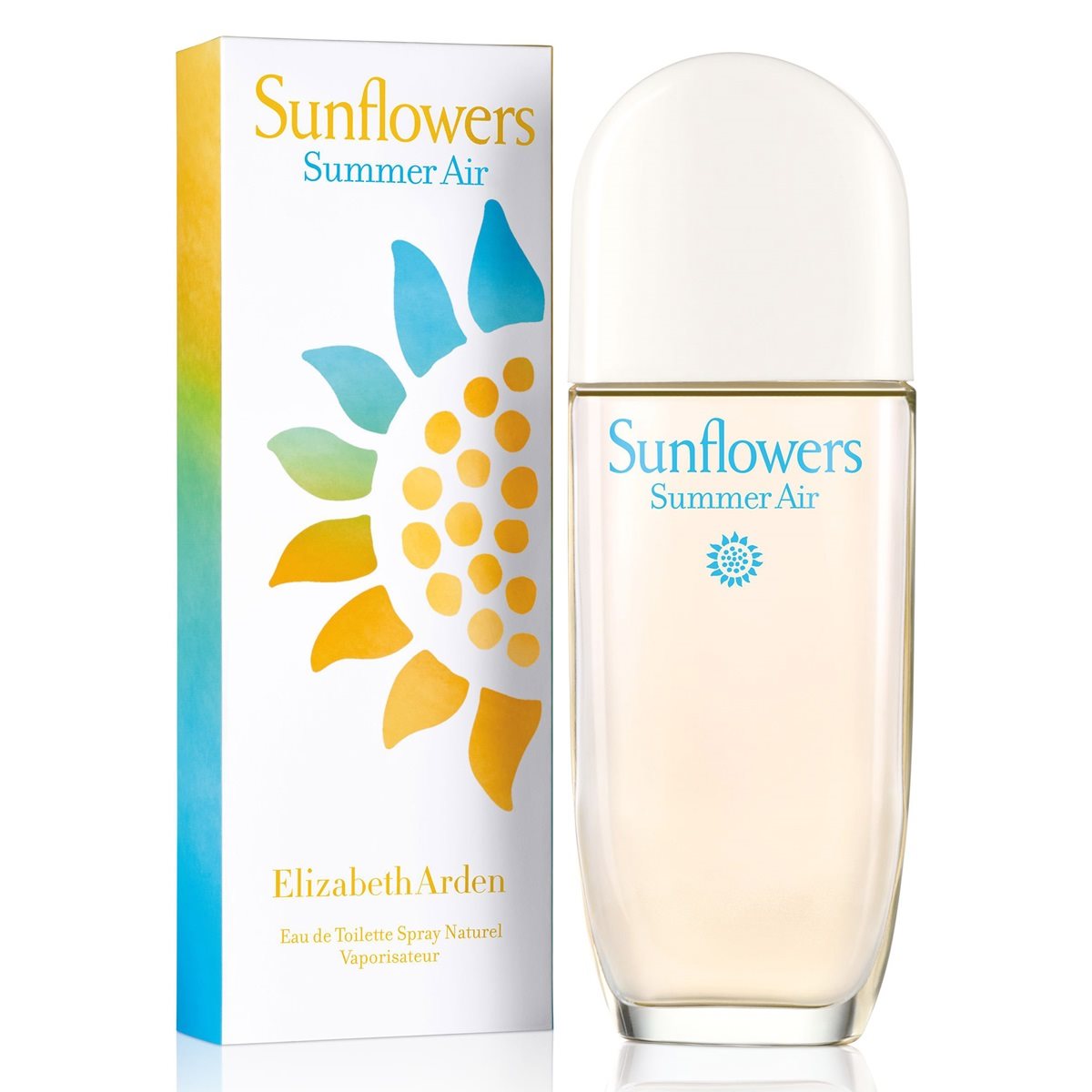 User reviews
There are no user reviews for this listing.