Elie Saab Nuit Noor
Hot
anne
Perfume Info
Availability
In Production
Elie Saab Nuit Noor is a new oriental perfume for women being released later this month. The new perfume, Nuit Noor, promises to be sexier with a more daring scent. It is the darker side of the brand's iconic Elie Saab Eau de Parfum, yet nice floral and truly seductive. It has a classic, elegant and accurate design inspiring a strong smell that emanates expression of glamor. Due to its long scent life, it will grab attention all day long. Nuit Noor is not overpowering, yet possesses a rich and smooth aroma tended to knock men out.    
Elie Saab Nuit Noor opens to seduce with magical and light rosy and velvet notes along with seductive and sexy ylang-ylang accords. The darker side of the perfume impresses with woody/spicy black pepper, incense and Indonesian patchouli notes taking the wearer to a fragrant journey to Beirut. Any product released by the house of Elie Saab is a piece of art, its dresses look marvelous, so are the brand's perfumes - profound, elegant and fashionable.
Elie Saab Nuit Noor will be available in 90ml Eau de Parfum.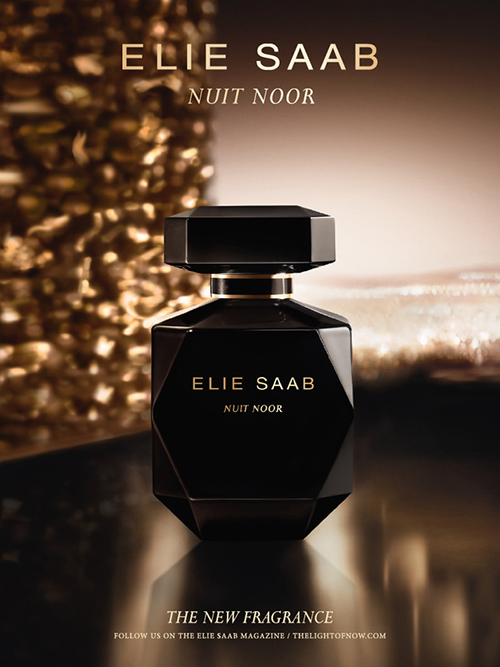 User reviews
There are no user reviews for this listing.