Perfumes
Elie Saab Girl of Now Shine Perfume
Elie Saab Girl of Now Shine Perfume
Hot
admin
Elie Saab Girl of Now Shine Perfume
No words are needed to describe something from the fashion designer Elie Saab. He creates amazing and outstanding dresses, as well as eye-catching and tempting perfumes with beautiful and unique designs. Inspired by the gorgeous Elie Saab's radiant haute couture line, the new Girl of Now Shine perfume unfolds its magnetically attractive light revealing the sublime and stunning femininity. The new perfume, Elie Saab Girl of Now Shine is born to shine on any audacious woman with a positive aura. 
Girl of Now Shine follows last year's Girl of Now perfume by Elie Saa and is a new addictive floral perfume with a delicious aroma. The new perfume, Elie Saab Girl of Now Shine, is like the luxurious and priceless embroidery on the dresses of brand's haute couture made of delicate attention to details given in a golden glow touched by glamour.  
Just like its predecessor, Elie Saab Girl of Now Shine is created by famous two perfumers Sophie Labbé and Dominique Ropion from IFF. It opens to seduce with fresh and delicious pear and pineapple notes along with roasted pistachio, almond, and ylang-ylang. The base calms with floral notes of iris, jasmine along with sweet vanilla and patchouli notes. Girl of Now Shine preserves the same bottle shape and almost the same decoration as the original perfume, yet predominating the gold color on the whole bottle - inspiring a priceless and a precious new perfume on the market.   
Elie Saab Girl of Now Shine is available in 30, 50 and 90ml Eau de Parfum.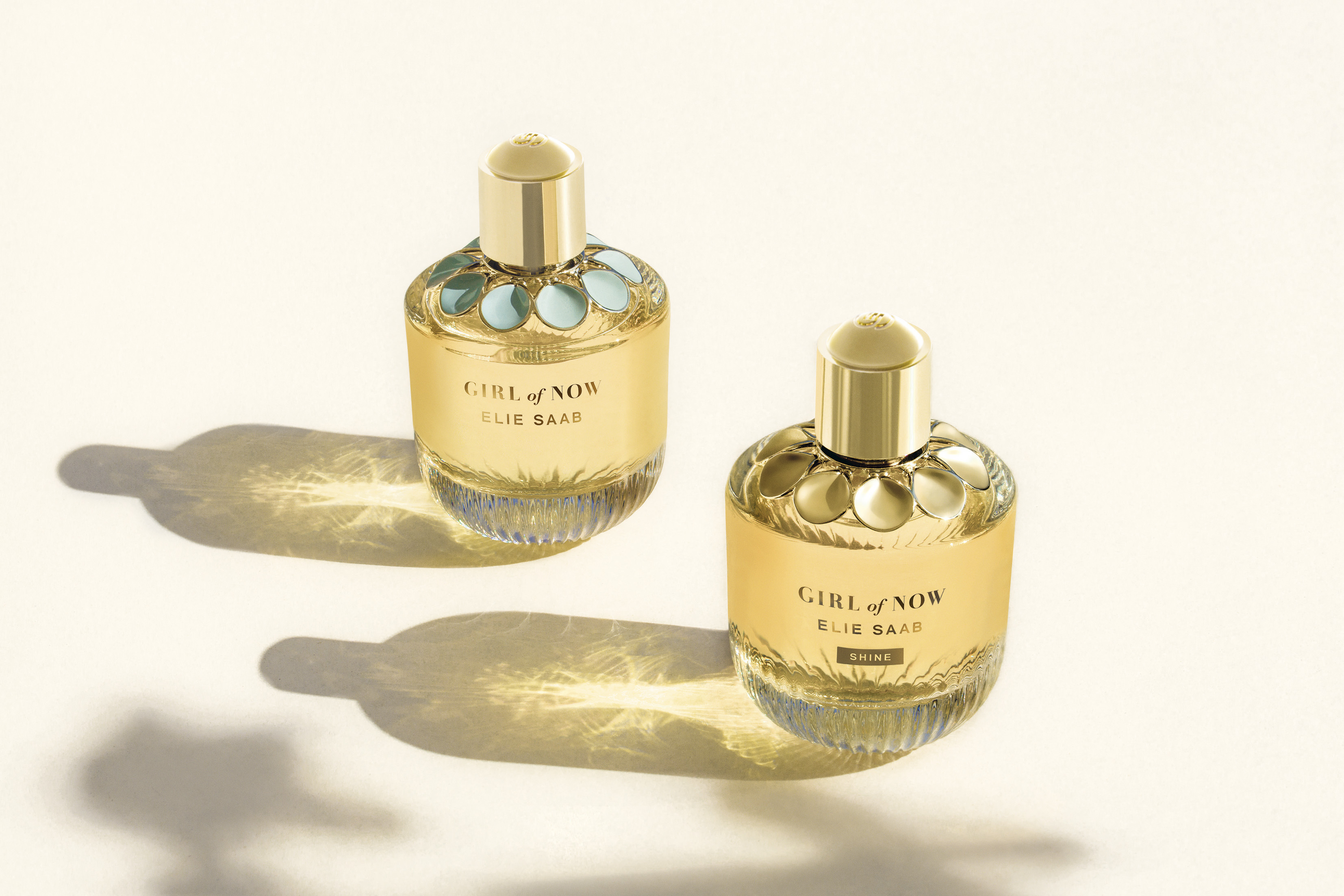 User reviews
There are no user reviews for this listing.