Perfumes
Dolce & Gabbana Light Blue pour Homme Italian Zest Perfume
Dolce & Gabbana Light Blue pour Homme Italian Zest Perfume
Hot
admin
Perfume Info
Availability
In Production
Dolce & Gabbana Light Blue pour Homme Italian Zest
Dolce & Gabbana Light Blue is considered one of the most acclaimed and famous masculine fragrance, as well as women version, for having a light, easy and fresh aroma ideal for daily use. For me, it is a cheap fragrance, however, women version seems more promising and I will give it a try. Some years ago, when my husband wanted to buy the original version he has quickly changed his mind on Givenchy Blue Lable - which is way too better for an easy and light fresh perfume with a nice aroma than Light Blue. However, I know many guys that adore this fresh/spicy fragrance and would find the new version really attractive and interesting.
Dolce & Gabbana Light Blue pour Homme Italian Zest is a spicy/woody fragrance with a newly updated aroma coming with a freshness made from lemon, bergamot, grapefruit and mandarin note along with rosemary, rosewood and Sichuan pepper. The woody base calms with frankincense, oakmoss, and musk.
Dolce & Gabbana Light Blue pour Homme Italian Zest is available in 125ml Eau de Toilette.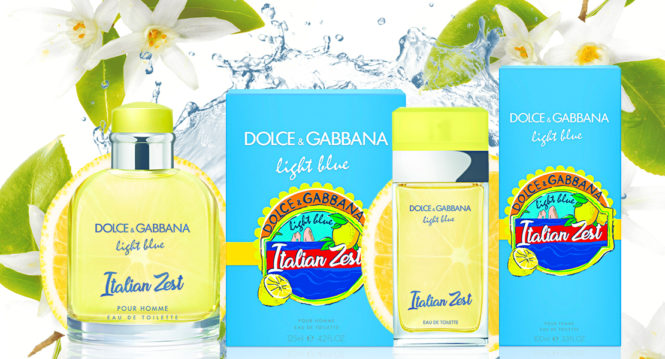 User reviews
There are no user reviews for this listing.