Diana Ross Diamond Diana
admin
Famous American singer Diana Ross launches a new perfume for women with an elegant, sensual, and glamour aroma, Diamond Diana. Diana Ross Diamond Diana is a signature perfume, ultra-feminine, and very sensual.
Diana Ross, who is one of the most famous and recognizable women in the world, said about her new perfume: "This personal fragrance is inspired by the powerful connection between music and sensual memories. Sensual scent vibrations are carried from heart to heart like music. Everyone should have a diamond." via
Diana Ross Diamond Diana opens to impress with a fresh aroma made of mandarin, bergamot, lemon and sweet apricot nicely mixed with spices, coriander, floral accords of jasmine, and orange blossom. The woody base settles down with sandalwood, amber, cedar, incense, vetiver and sweet vanilla. The delighting and long-lasting aroma creates a new story each time a woman wears it. The bottle inspires an expensive accessory - a precious diamond with 60 facets creating an exquisite point cap with an internal Diamond Diana logo sealed in a black velvet jewellery box embossed with sparkling 24-karat gold dust.
Diana Ross Diamond Diana is available in 100ml Eau de Parfum for $74,95 exclusively at HSN.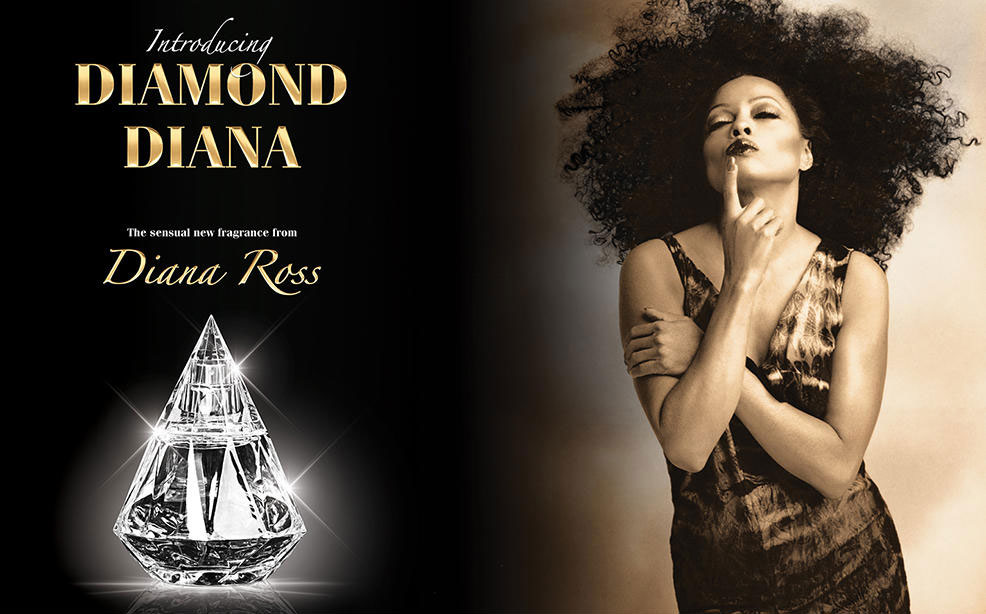 User reviews
There are no user reviews for this listing.