Creed White Amber
Hot
admin
Perfume Info
Availability
In Production
Creed presents its new unisex perfume White Amber - an oriental/floral fragrance concept composed by the famous perfumer Olivier Creed. White Amber by Creed is part of the Les Royales Exclusives Collection and is an exquisite, priceless and elegant perfume to delight wearers during the evening or occasional events.
"White Amber, Les Royales Exclusives' latest jewel is a fruity-floral scent featuring a bouquet of fruit, jasmine and benzoin combined with rich amber and Indian sandalwood. White Amber pays homage to golden amber, a precious resinous ingredient long used in jewelry and perfumery. Amber has historically been one of the world's most highly-prized treasures known for its beauty as well as its healing and life force energies. Crafted from handpicked ingredients by sixth-generation Master Perfumer Olivier Creed, White Amber marks the sixth fragrance in Les Royales Exclusives Collection."

 
Creed White Amber opens to impress with fruity accords mixed with floral notes of benzoin and jasmine infused with a rich blend of Indian sandalwood, absolute jasmine, amber, and benzoin notes. White Amber perfume is created by the noblest essences and rarest ingredients. "Designed, made and filtered by hand, each exclusive fragrance is presented in a hand-crafted glass bottle by centuries-old Parisian glassmaker, Pochet."
Creed White Amber is available in 75ml for $545.
via: https://www.creedboutique.com/creed-royal-exclusives/264-white-amber.html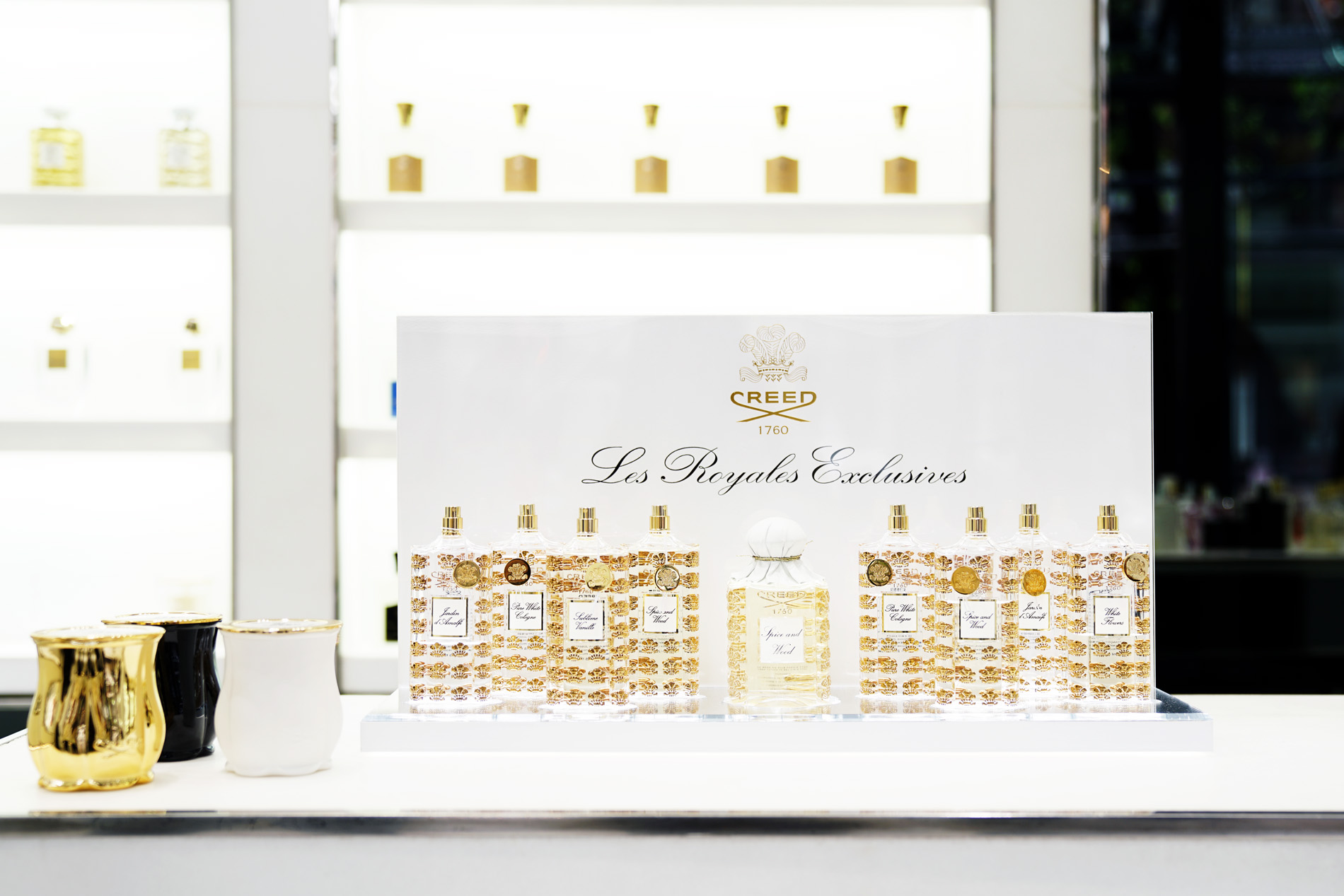 User reviews
There are no user reviews for this listing.