Perfumes
Christina Aguilera Violet Noir Perfume
Christina Aguilera Violet Noir Perfume
Hot
admin
Perfume Info
Availability
In Production
Christina Aguilera Violet Noir
Famous American singer Christina Aguilera launches a new perfume for women Violet Noir. Christina Aguilera Violet Noir is an intense and truly powerful fragrance for women, ideal for evening wear. I don't like the violet color, I simply can not stand it, but this fragrance is so inviting and gorgeous that I will give it a try. This perfume is described as one more successful fragrance in the famous line of fragrances of Christina Aguilera. As the name of the perfume says, Violet Noir is a dark perfume nicely combined of woody accords with delicate flowers to inspire the idea of a secret femininity and sensuality. 
"Christina Aguilera's new perfume, Violet Noir, is synonymous with a sensual and conscious woman who is mysterious and not easy to see. A luxurious combination of creamy wood aromas and delicate flower arrangements that make the fragrance. Head notes: red grapefruit, passion fruit, nectarine flowers, heart notes: orange blossom, rose extract, base sword lily, note: golden amber, liquid leaflet, musk." via https://christinaaguilera.com.br/2018/08/violet-noir-nova-fragrancia-da-linha-de-perfumes-christina-aguilera/
Christina Aguilera Violet Noir is a seductive, sensual, and modern perfume ideally balanced with aromatic flowers and surprising sensuality of woody notes thus giving it a secret mystery. 
Christina Aguilera Violet Noir is available in 15, 30, and 50ml Eau de Parfum.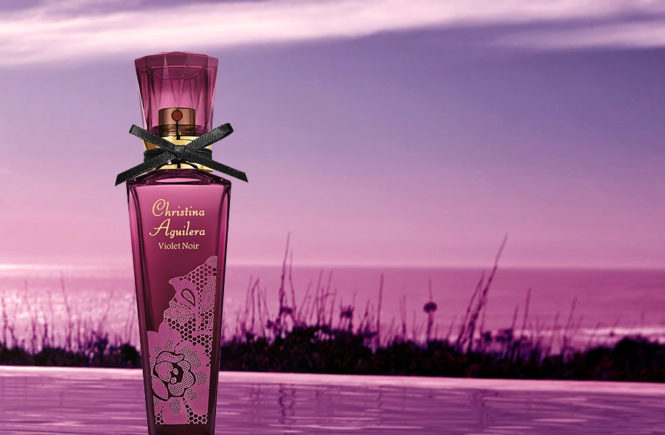 User reviews
There are no user reviews for this listing.