Perfumes
Christian Dior Poison Girl Unexpected Perfume
Christian Dior Poison Girl Unexpected Perfume
Hot
admin
Perfume Info
Availability
In Production
Christian Dior Poison Girl Unexpected Perfume
When it comes to describe a Christian Dior perfume I am wordless. Well, this is because any of its perfumes smell breath-taking, is very sensual, elegant, graceful and luxurious. This spring, 2018, Dior launches a new perfume for women that is described as sourly at the beginning and candy, in the end, thus making a perfectly balanced composition. Poison Girl Unexpected by Christian Dior is a "radically pop inspiration. A sudden, lightning-fast sensation that sends sparkling shivers down the spine, then rounds out with a sugary softness."
Christian Dior Poison Girl Unexpected follows Poison Girl perfume launched in 2016 but comes in a more freshly, modern and sourly/sweet composition. The design bottle remains the same as the original version, yet filled with a more bright pink color.
"With Poison Girl Unexpected, I wanted to bring the strong, contradictory sensation of a sour candy into a fragrance. I played with the contrast of a fruity note that would swell into a spicy, sexy accord. A ginger note slightly seasoned with a dash of salt was the obvious answer. It conveys all the "expressive" charm of those tart candies that explode in your mouth and then give way to sweetness, says François Demachy - Dior Perfumer-Creator" via
Even though the name of the perfume, Poison Girl Unexpected, inspires an intense, pungent, strong aroma it still has the sour side that nicely balances the aroma thus making it smell gorgeous and luring. This perfume opens to impress with fresh nuances of lemon along with spice ginger note nice mixed with floral accords of Damask rose. The base calms with enveloping Tonka bean notes along with a delicate note of sweet vanilla and musk.
Christian Dior Poison Girl Unexpected is available in 30, 50 and 100ml Eau de Parfum.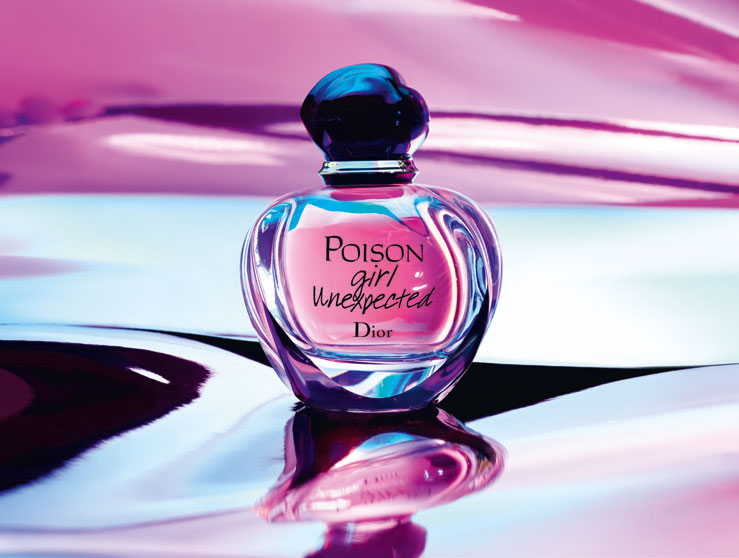 User reviews
There are no user reviews for this listing.