Chopard Musk Malaki
Hot
admin
Perfume Info
Availability
In Production
Chopard presents a new wonderful, tempting and elegant perfume for both men and women with a nice musk trail, named Musk Malaki. It is an oriental perfume with an intense and strong aroma part of the Malaki Collection. The dominant 'musk' note is very prominent that leaves a rich and deep scent behind. Just like any priceless Chopard jewelry - Chopard perfumes are more than just nice smells, they are the jewelry we wear everyday and seduce anytime.
Chopard Musk Malaki is a captivating perfume composed of black pepper, musk, cedar and sensual leather note in the base. This perfume blends one of the finest ingredients and spices from the near Orient.
"The most recent of the four jewels in the Malaki Collection, Musk Malaki is an intensely unique perfume, a distillation of the finest ingredients from the near Orient. With its sensuous, powerful and captivating accords, it represents a truly magical sensory experience."
Chopard Musk Malaki is available in 80ml Eau de Parfum.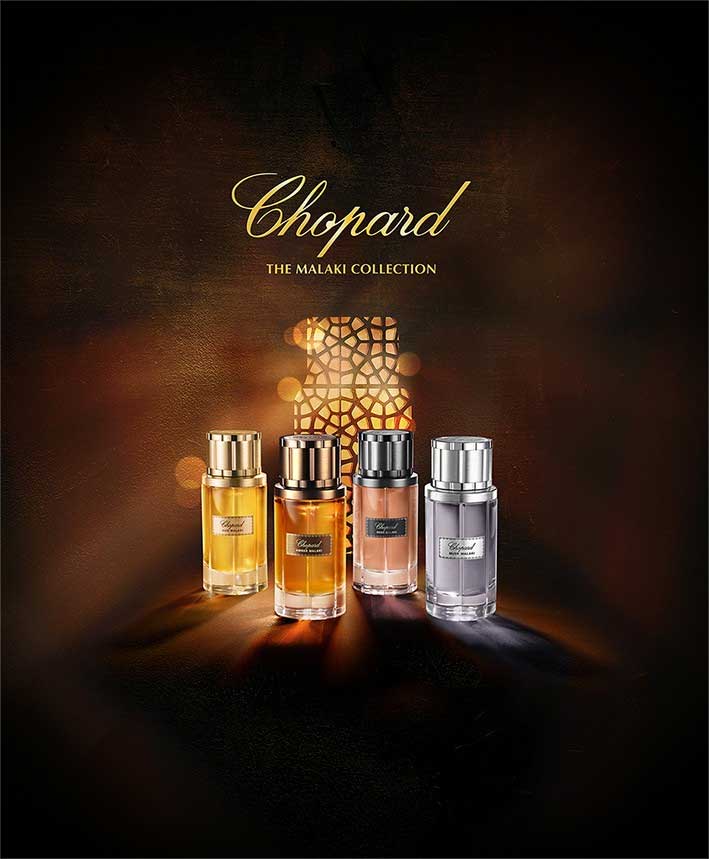 User reviews
There are no user reviews for this listing.